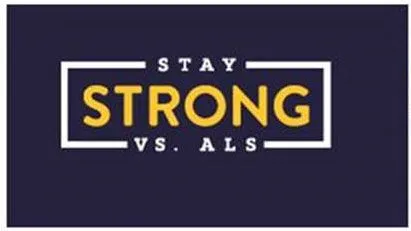 Caterpillar and the Cat Dealer community across the globe have joined together for decades in the important task of supporting our customers with industry leading products and service so they can build a better world. This Caterpillar-Cat Dealer relationship is ever strong in North Carolina. We have been supporting our customers since 1951 to build this great state of North Carolina. Yes, this partnership is responsible for many highways, bridges, and buildings, but something that we are even more proud of is how the Caterpillar community comes together when the local communities have needs. Today, we are joining together in support for the ALS Association and the ALS North Carolina chapter.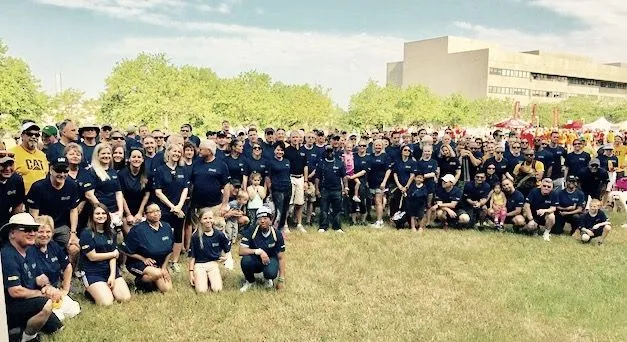 Despite having been discovered almost 150 years ago and about 20,000 Americans being affected by this disease at any given time, there are currently zero effective treatments. The one drug currently approved by the FDA to slow the disease extends survival by only a few months, and it is currently estimated that it will take 2 billion dollars to develop a drug to slow or stop the progression of ALS.
Finding a cure will not only take collaboration and teamwork from researchers worldwide, it will take collaboration, from people like you and me, as we strive to support the cause where it needs it most: fundraising.
Our local Caterpillar community is dedicated to its people. The best source of growth and innovation is a passionate community, and there is no doubt that we have this passion. Caterpillar and Gregory Poole Equipment Company have come together to build our local communities, and we have worked to help raise funds for our local ALS chapter.
More than 750 people living with ALS each year in North Carolina get help from our local chapter's support through ALS clinics throughout the state. We recognize their great efforts to provide care services, advocacy and research for our local families and we are committed to supporting all those living with ALS in North Carolina.
Gregory Poole Equipment Company participated in the 2017 Triangle Walk to Defeat ALS Saturday,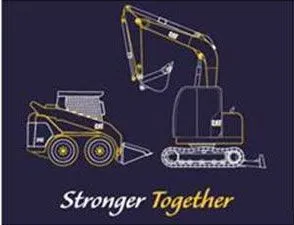 April 22nd at Halifax Mall in downtown Raleigh to do our part in the fight against Lou Gehrig's disease. This year we were a Triangle ALS Corporate Walk Sponsor, and partnered with Caterpillar Building and Construction Products Division located in Cary to help honor Ed Rapp, retired Caterpillar Group President, who is living with ALS.
Gregory Poole, employees and friends contributed over $16,000 to the local ALS chapter to make a difference in the lives of those affected by ALS. The Caterpillar BCP/GPEC teams combined raised over $37,000, and both teams made the list for the top five Triangle ALS Walk fundraising teams!
We are Stronger Together!