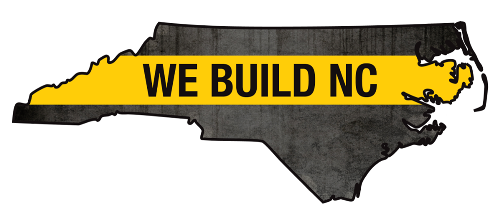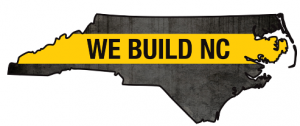 You may have seen this sticker around town. You may have heard someone mention it. We Build NC is more than a slogan and a sticker. It is a movement, a campaign built around the appreciation of all of the hard-working men and women here in North Carolina.
Building North Carolina is no easy task, but you're out there making it happen every day. You wake up early and you put in long days. In your business, there is no room for downtime or mistakes. The choices you make can make or break you. We know your job isn't easy. That's why Gregory Poole is here to give you a hand. Our legendary line of Cat® construction equipment, built right here in your backyard, can help speed up your jobs to get you home to what matters most. With pricing designed to fit your budget, you could own your new machine in no time. See all of the industries we serve.
"We Build NC" is to recognize all the men and women who have helped build the great state of North Carolina. We want you to be proud of your hard work and proud to say you help Build NC – Share your story with us on our We Build NC Facebook Page.