Financial Solutions
Financing your machine or work tool purchase does not need to be a difficult process. Gregory Poole's financial programs are very competitive in the industry, and our finance team has the experience to identify the best plan for your situation and guide you through the process.
Apply for a Gregory Poole Credit Account
Fill out page 1 of the credit application, complete with signatures and date. (If there is no signature, the application is void)
Initial bottom of Page 2 (terms and conditions).
Page 3 is a Continuing Guarantee that Gregory Poole will request as needed.
Sign and Mail or Fax to:
Gregory Poole Equipment Company
Credit Department
P. O. Box 469
Raleigh, NC 27602
Fax 919.890.4661
Please don't forget the following:
Billing Address
Delivery Address
County
Tax Exemption Certificate (if applicable): E-595
Purchase Order Required
Signature of all applicants
Download any other necessary forms (below)
Apply for Cat Card Commercial Account
PAY FOR PARTS,  SERVICE and RENTAL
The Cat Card Commercial Account is for the customer who wants a single revolving credit account that can be used nation wide with enrolled Cat® Dealers or Cat Rental Stores in the United States.
Learn More about Cat Card Commercial Account
Manage Your Account Online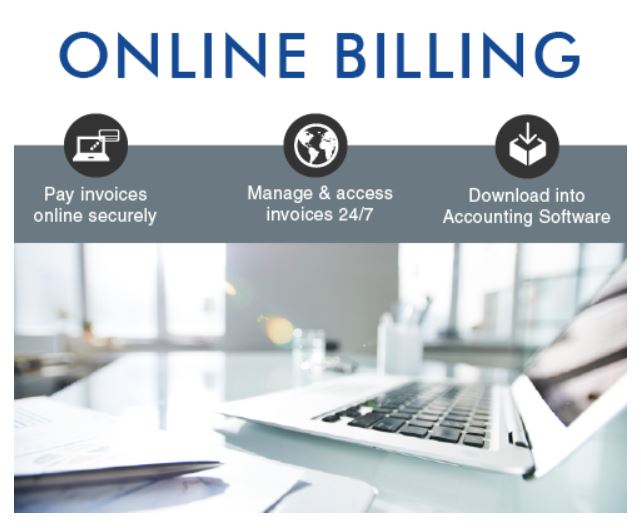 Manage your account online with the ability to search for invoices by date, purchase order number or even type of transaction. You can also download current and past statements and make online payments via electronic check or credit card.
Benefits
 Save time by scheduling future payments
Download billing information into accounting software
24/7 online access, anytime, anywhere
Conveniently access your invoice & statement history
New Users:
Existing Users:
Login to Your Billtrust Account
Credit Card Service Fees
Beginning July 1, 2020 Gregory Poole will institute credit card service fees following the below guidelines:
Parts, rental and service invoices can all be paid with a credit card or electronic check.
Equipment invoices can be paid online via electronic check only.
Paying by electronic check will incur no extra fees.
Paying by credit card payments within 15 days of the invoice date will incur no extra fees.
Paying with a credit card at the branch at the time of rentals, parts or services are rendered will incur no extra fees.
Paying with a credit card more than 15 days after the invoice date will incur a 3% service fee. The service fee is calculated on the total invoice amount.
If you want to pay your equipment invoice with a credit card, please call 919-890-4628 with your credit card information and we will process your payment manually. Please note that all equipment transactions paid via credit card will incur a 3% service fee regardless of the age of the invoice.