TURN CHALLENGES INTO OPPORTUNITIES WITH VISIONLINK
VisionLink, an easy-to-use web interface, turns telematics data into insights about asset location, operation, health, productivity and more.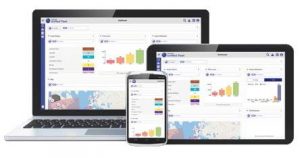 Get to know more about VisionLink's three task-focused applications:
Unified Fleet: Manage fleet location and ensure assets are fueled and operating
Unified Service: Manage equipment health, plan downtime for maintenance and ensure inspections are documented
Unified Productivity: Ensure machines are being operated at optimum efficiency.
***VISIONLINK LEGACY WILL NO LONGER BE ACCESSIBLE STARTING NEXT WEEK – VISIONLINK UNIFIED SUITES IS FULLY FUNCTIONAL!***
Starting November 14th, 2017, VisionLink Unified Suites will be your go-to source for your telematics data. If you are still using VisionLink Legacy, please transition over, as Legacy will not be accessible after this date.
Training Videos
If you were not able to attend the VisionLink Unified Suites training webinars from Cat® last month, we have provided the links to the recordings for you below: