Citadel Contractors Inc. is a national leader in Tilt-Up construction. 90% of Tilt-Up work is done on the ground, where concrete wall panels are poured at the job-site and then lifted into place. This saves time and money for construction of buildings of all shapes and sizes. President Glenn Doncaster says they started doing business this way because they were asked to by their first clients in 1997, and they have never looked back.
Citadel's Cat® fleet consists of telehandlers, loaders, and excavators, but the bulk of their machines at any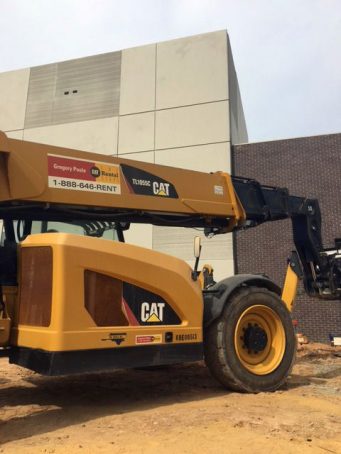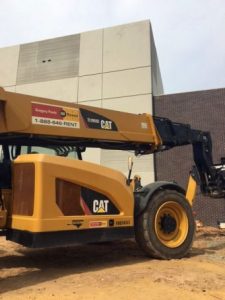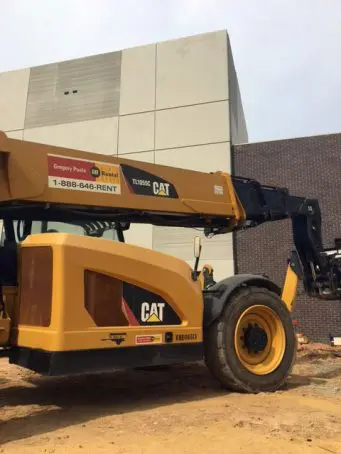 given time are rentals from The Gregory Poole Cat Rental Store. The company has been renting ever since they started because they did not want to start out buying machines. They know if they owned the equipment, they wouldn't be able to take care of it, but The Cat Rental Store will take care of all the service needs for them. This means they are able to stay out of the equipment business and focus on the actual construction projects.
The company began working with the Gregory Poole Cat Rental Store because of the great service, competitive pricing, and focus on building relationships. Doncaster is a big believer in loyalty and when talking about Gregory Poole, he states "everyone knows that's who we rent from." With the Tilt-Up process, there is a high need for smaller equipment and lifts (scissor lifts, boom lifts, etc) and the Gregory Poole Cat Rental Store has plenty of options to fit these needs. "If Gregory Poole has it, they get the business."
Having headquarters in Apex, NC allows for Citadel to keep a lot of business in NC and specifically the Triangle area, about 30% of business in 2016. The company has since grown on a national level, and while work primarily stays in the Carolinas and Virginia, Citadel has job-sites in several other locations as well. Doncaster stated that "if we only did work in the Triangle, we would not own any equipment." Citadel does not want to rent from other places when they have the out of state jobs, because they have not experienced the same service that Gregory Poole provides. This is the reason they have had to purchase some of their own equipment. Even though they would prefer not to have their own machines to be responsible for, they would rather spend the money to buy from Gregory Poole than rent from anyone else.
"We don't want anyone else to serve us." – Glenn Doncaster, President, Citadel Contractors Inc.