We Build NC
If you have been in Raleigh, NC over the last year, chances are you've seen the site for the Holy Name of Jesus Cathedral for the Catholic Diocese of Raleigh. Gregory Poole Equipment Company has multiple customers working on this site day in and day out to get results every day. We are thankful for the blood, sweat, and tears you've invested in building the great state of North Carolina.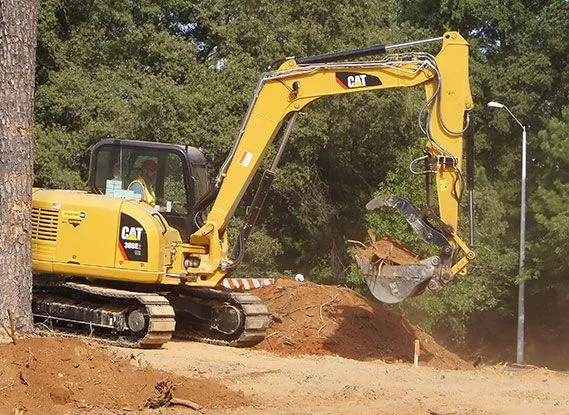 The Gregory Poole team is proud to be a part of this ongoing Cathedral project with our customers. Clancy & Theys' first aerial site tour video was posted to their blog in January this year, and Cat machines have helped power through the progress from there. Gelder & Associates has also been working hard onsite of the Cathedral entrance-way off the main road and prepping for the next steps there.
Clancy & Theys Construction Company was founded in 1949 in Raleigh, where the company's headquarters has remained throughout their growth into other locations. They have built in multiple states and been ranked among the top U.S. builders of several different types of building projects. Clancy & Theys is one of the nation's Top 100 Green Contractors and has become a technology leader with their use of Building Information Modeling.
Gelder & Associates, Inc. was founded in 1953 by Clarence Gelder. Originally the company manufactured and poured concrete, but transitioned to asphalt in 1968 when they opened their first asphalt plant. They put a high value on their client's success and you will often see one of the owners on your project. They are committed to building the Triangle and are currently located in southern Wake County.