Washington, North Carolina
53 Springs Rd, Washington, NC 27889, USA

Hours of Operation: M - F 7:30am - 5pm Parts Department Hours: M - F 7am - 5pm

Industries: Agriculture, Compact Construction Equipment, Compressed Air, Construction Equipment, Construction Equipment Rental, Electric Power Generation, Forestry Equipment
When you work in an industry that utilizes heavy equipment and power systems, having a reliable local source for sales, rentals and services has significant advantages. Gregory Poole in Washington, North Carolina has over 65 years of experience meeting the needs of businesses across the region. Our knowledgeable team focuses on offering solutions that help you reduce costs and improve your bottom line.
Construction Equipment
As the exclusive dealer for eastern North Carolina, Gregory Poole offers a complete selection of Cat® construction equipment for sale. We also carry a variety of top-quality machines from other leading brands, as well as cost-effective used solutions. Regardless of the size or type of your operation, we'll help solve all your construction requirements, from contracting and landscaping to paving, demolition and more.
Popular examples of the new and used models of construction equipment we offer include:
Pavers.
Backhoes.
Articulated trucks.
Dozers.
Excavators.
Material handlers.
Motor graders.
Steer loaders.
Track loaders.
Telehandlers.
We also offer a complete line of attachments and tools to fit your construction equipment, adding another level of versatility to your machinery. These options will expand your ability to handle more diverse jobs and operating requirements, creating a much more profitable bottom line for your business.
Construction Equipment Rental
We offer short- and long-term rentals for an affordable and flexible way to temporarily expand your fleet. Our selection includes durable and efficient machines tested and maintained to be in peak operating condition. The benefits you'll experience with our rental solutions include:
Trying before you buy: Our rentals give you access to the most modern technology in the industry, allowing you to test out a machine before you commit to a purchase.
The right tool for the job: Instead of using a machine you own to perform a task it's not suited for, rentals give you access to the right tool every time.
Seasonal needs: If your company needs a piece of heavy equipment for a few weeks or months to cover a spike in business, heavy equipment rental is the perfect solution to fill that need.
Savings on storage and maintenance: In addition to providing savings on valuable storage space, rentals allow you to avoid any significant costs associated with repairs or maintenance.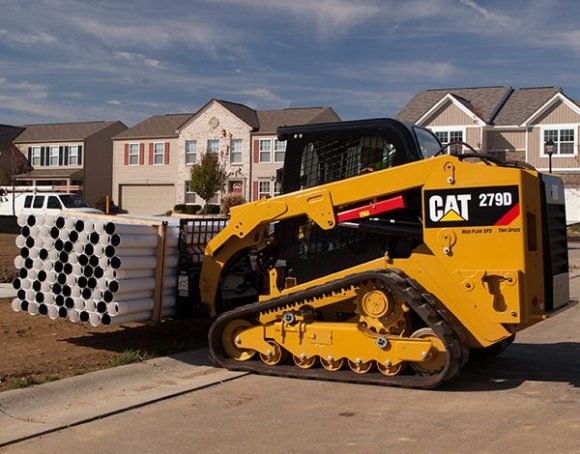 Aerial Equipment Rentals
GP Rentals carries an extensive selection of aerial lifts to cover all your short-term elevation needs. Whether you're a service professional handling indoor tasks or a contractor working outside at more elevated heights, no requirement is too large or small. When you rent aerial equipment from us, you can increase your fleet's capabilities without the hefty upfront costs.
Examples of the aerial equipment we rent include:
Articulating boom lifts.
Straight boom lifts.
Vertical mast lifts.
Scissor lifts.
Allied Equipment Rentals
We partner with worldwide leading equipment manufacturers and brands to offer one of the area's most extensive Allied equipment selections. Our knowledgeable and experienced sales team will help you discover the perfect machine for any job you need to tackle. When you rent equipment from us, you'll receive the most dependable and durable equipment machinery from the manufacturer.
Some of the specific types of Allied equipment we offer include:
Power Systems
From primary and standby emergency generators to marine and industrial engines, we offer comprehensive power systems sales and services in Washington, North Carolina. Our rentals typically cover applications in industries like agriculture, construction, mining and healthcare. We carry all of the power generation machinery you'll need to remain compliant and productive in essentially any environment.
We also offer a complete range of power system rentals to handle all of your short-term needs. In addition, our team is available to provide the power system services you need to maintain the highest levels of production and efficiency.
Agriculture
In an industry as competitive as agriculture, your business needs a partner that can handle all of your heavy machinery requirements. At Gregory Poole, we sell and rent farming and agriculture equipment, including Cat compact machines. We also provide Ag parts and services for all different types of equipment. Some of the specific types of machines we offer are:
 
Compressed Air
We are a total compressed air solution provider, offering a broad range of new and used compressed air machines, tools and accessories for sale, along with rentals, parts and services. Our wide selection allows you to address all your compressed air needs in one convenient location. Some of our most popular offerings include:
Reciprocating air compressors.
Rotary screw air compressors.
Portable air compressors.
Compressed air accessories.
Forestry Equipment
In addition to new Cat forestry machines and compact equipment for logging, chipping and mills, Gregory Poole offers a significant selection of used forestry products, on-highway trucks, excavators and other models. If you're looking to buy the most durable forestry equipment available on the market, we'll help you find what you're looking for at the price that works best for you.
Reliable Parts in Washington, North Carolina
When you come to Gregory Poole for your equipment needs, you'll find a one-stop shop for new and used parts from leading manufacturers in each industry. No matter what kind of work you do, you can trust our diverse selection of components to cover your needs and help keep your equipment in excellent working order over the long-term. We keep our supply levels carefully monitored so that when you need something, you're able to expect quick, convenient delivery that typically happens within 24 hours.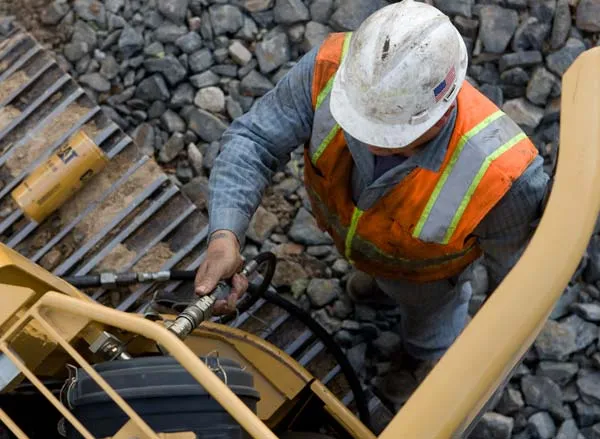 High-Quality Services From Gregory Poole
We're concerned with supplying you with the equipment and parts you need, but we don't stop there. We also offer expert service to keep your equipment reliable, fuel-efficient and highly productive. For the best overall performance in your fleet for years to come, rely on Gregory Poole for:
Preventative Maintenance: No matter how reliable your equipment is, it needs regular maintenance to stay that way. Our team will cover your preventative maintenance, using exclusive access to diagnostic programs like the Scheduled Oil Sampling (S.O.S.) fluid analysis protocol and more to come up with a maintenance plan that exceeds manufacturer specifications.
Emergency Repairs: Sometimes, unpleasant surprises catch us off guard — it happens from time to time with even top-line equipment. We'll keep our team on standby to reply quickly if something goes wrong in your fleet in Washington, North Carolina. No matter the emergency, all you have to do is give us a call, and we'll show up quickly with the right mobile diagnostics tools and expertise to develop an optimal solution.
Visit Gregory Poole in Washington, NC
Contact us for more information or visit our location in Washington, North Carolina to speak with a live representative.