Fayetteville, North Carolina
5633 U.S. 301, Hope Mills, NC 28348, USA

Hours of Operation: M - F 7:30am - 5pm
Parts Department 7am - 5pm

Industries: Agriculture, Bus, Compact Construction Equipment, Compressed Air, Construction Equipment, Construction Equipment Rental, Electric Power Generation, Forestry Equipment, RV Service, Truck
See Inside our Fayetteville Location
When it comes to equipment, power systems and machine sales, rentals and service, you can trust Gregory Poole for the quality and value you require. Our professional team in Fayetteville, North Carolina will assist in analyzing your needs to deliver efficient solutions that lower operating costs and maximize productivity.
Construction Equipment
We offer new equipment for sale by Caterpillar and other leading brands. You'll also find an array of used construction machines for a cost-effective way to increase the capabilities of your fleet.
Construction Equipment Rental Near You
Gregory Poole's Fayetteville rental store offers short- and long-term rentals of late-model construction machines maintained in peak operating condition. Some of our most popular offerings include:
Earthmoving equipment rental: We offer an extensive selection of Cat® earthmoving equipment for rent so you get the machine you need for any size earthmoving project without the investment expense of new machinery. Our rentals will provide you with the highest levels of durability, performance and efficiency. Examples of earthmoving equipment we carry include backhoes, excavators, motor graders, track loaders and more.
Aerial lift rental: Whether you work in construction, warehousing, retail or any other operation that uses aerial lifts, you need a dependable source for safe and efficient lift equipment rentals. Gregory Poole calls on over seven decades of experience and product knowledge to offer a comprehensive selection of aerial lifts for rent. We have all your aerial needs covered, from scissor lifts to vertical mast lifts to boom lifts.
Non-Cat equipment rental: Thanks to a solid vendor network, we're pleased to offer an extensive range of construction equipment from industry-leading manufacturers, including air compressors, compaction equipment, rubber track carriers, traffic control equipment, utility machines and miscellaneous equipment.
Having a source for high-performing construction equipment on demand is an advantage that can help grow your business. Our selection of rental equipment allows us to broaden an already expansive lineup of Cat machinery.
Forestry Equipment
We carry a variety of new and used forestry machines for logging, chipping and mills, including dozers, drum chippers, bunchers and grinders. With our pre-owned forestry equipment and parts, you can remain confident that you're receiving the same quality, reliability and performance you expect from Caterpillar. We keep track of our used equipment's hours, so you know exactly how much time these machines have logged before you commit to a purchase.
We also offer essential forestry equipment ranging from excavators and motor graders to on-highway trucks, skid steer loaders, telehandlers and more.
Power Systems
As a one-stop shop for power system solutions, we offer new, used and rental generators, engines and other power equipment. Our offerings include gas and diesel generators capable of producing anywhere from 20 to 9700 ekW for standby, backup, emergency or prime power applications. Our highly skilled technicians are available for installations, repairs and scheduled maintenance to all engines, power quality products and generator packages.
We also provide fuel-quality and power-quality solutions and a range of other services. Some examples are:
Load bank testing
Diagnostic solutions
Air Compressor Sales & Service in Fayetteville NC
Find the compressed air machines, accessories and services you're looking for in one convenient place. We offer new and used equipment to cover all your operation's compressed air requirements. Some of our most popular compressed air equipment includes:
Rotary screw air compressors: We offer oil-flooded and oil-free rotary screw compressors from BOGE, Kobelco, ALMiG and Sullivan in sizes ranging from 3-700 horsepower and 43-3000 cubic feet per minute (CFM).
Reciprocating air compressors: We carry single and multi-stage reciprocating air compressors from BelAire and ALMiG.
Portable diesel air compressors: We offer oil-flooded and oil-free compressors in low and high-pressure models from Atlas Copco and Sullair.
Compressed air accessories: Our line of accessories includes after-coolers, air receivers, humidity control equipment, dryers, filters and more.
Our highly skilled, factory-trained technicians specialize in diagnosing, troubleshooting and repairing compressed air systems and dryers. We service most common makes and models of air compressor equipment. Our team can also help you develop a custom scheduled maintenance plan based on your operation's specific needs.
Buses
We are the exclusive source for new Blue Bird buses for sale in Fayetteville, offering additional maintenance, parts, repairs and financing services. Because we know the importance of keeping your buses running in peak condition, our Fayetteville facility features a state-of-the-art maintenance and repair shop to provide all your required services. Our highly skilled technicians use the most advanced diagnostic technology and tools to handle your needs, from simple parts replacement to complex bus repair services to major restorations.
Gregory Poole's comprehensive bus service center in Fayetteville can cover a broad range of services, including repairs associated with:
Transmissions
Engines
Differentials
Electrical systems
Air conditioning
We also offer scheduled maintenance services and inspections to ensure the highest safety levels for your passengers while preventing more significant problems from occurring down the road.
Truck and RV Service
Visit Gregory Poole in Fayetteville for professional preventive maintenance and repairs on various makes and models of trucks and RVs.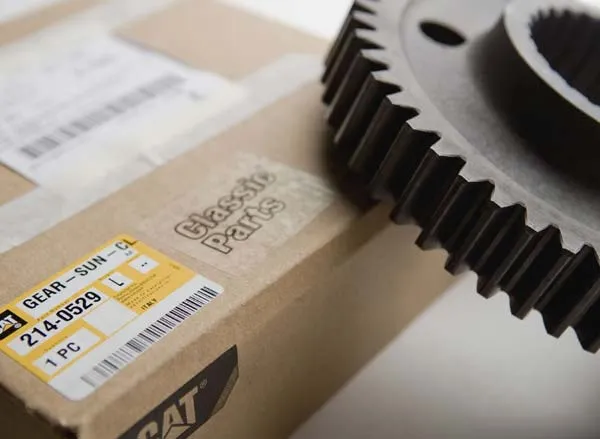 New and Used Parts in Fayetteville, North Carolina
No matter your industry, you need to be able to trust the parts that make up your equipment to function smoothly and without fail. Fortunately, you can rely on Gregory Poole to provide an impressive selection of new and used parts that can help you get any job done right. We make sure our components come from leading manufacturers, and we can act as your one-stop shop for parts replacement.
At Gregory Poole, we keep track of our supply levels so when you order from us, you can expect convenient delivery, usually within 24 hours.
Services You Can Rely On
Our team is concerned with more than just providing parts and equipment. We also strive to help every customer reach optimal fuel efficiency, reliability and overall performance in the machines they have in their fleet. That's why we back up all of our sales with expert service, helping your equipment stay mobile and performing highly for years to come. We can help with just about anything equipment-related, including:
Emergency Repairs: No matter how good your parts are, there's a chance they'll break down when you least expect it — especially after a high service hour count. Fortunately, we can help with any sudden breakdowns. Instead of dealing with long periods of downtime and interrupted productivity and profitability, you can give us a call and wait for our swift response. No matter the emergency, we'll put our mobile diagnostics to work to determine the best solution quickly.
Preventative Maintenance: Though we'll gladly help you with equipment issues, we'd prefer even more to help you maintain your equipment through preventative maintenance, so you don't have to experience a second of downtime. We'll employ the diagnostic programs we have exclusive access to — including the Scheduled Oil Sampling (S.O.S.) fluid analysis protocol — to create and carry out a maintenance plan that meets and exceeds the manufacturer's specifications.
Partner with Gregory Poole in Fayetteville, NC
Contact us for more information or stop by to see us in person to speak with a local representative.