On Friday, June 30th, Gregory Poole hosted an Equipment Rodeo and lunch event at our Mebane branch location for some of the local customers. The rodeo portion was set up for attendees to come out and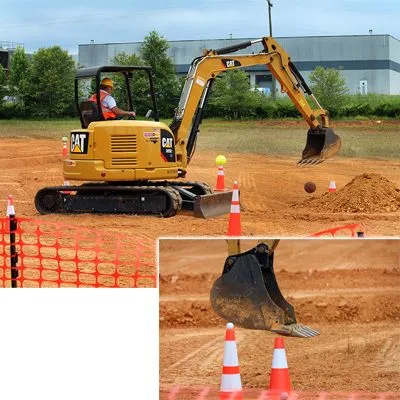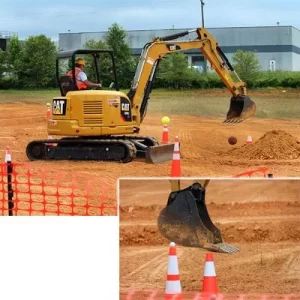 test the equipment with a friendly competition aspect. There were three timed events for each of our attendees to participate in and their times on each event were added together in the end. The three fastest total times received Yeti coolers for their efforts.
The first event was set with a 305E2 CR Mini Excavator. Traffic cones with balls of different sizes, ranging from a basketball to a golf ball, were set around the machine and the operators had to knock off all the balls without hitting or knocking over the cones.
The second had a 259D Compact Track Loader with forks on the front to move a basketball from one cone to another as the operators raced up and back on two marked paths.
The third and final event featured the TL642D Telehandler. As operators navigated their way through a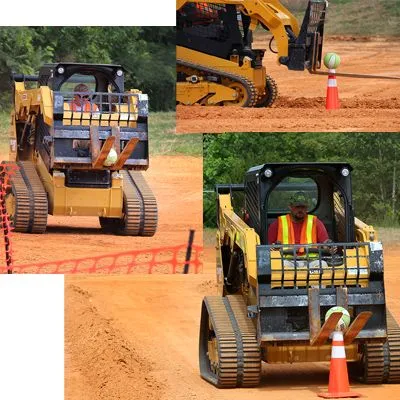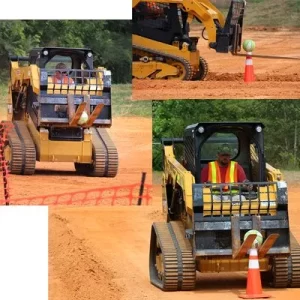 path marked by cones, they had to pick up a palette along the way and drop it off at another point on the course.
Winners:
1st Place – Steve Warren
2nd Place – Keith Woody
3rd Place – Lawrence Bradsher, Jr.
A big thanks to all the customers who came out to enjoy this event with us.
Look out for other Gregory Poole hosted events coming up in your area!