Used Construction and Earthmoving Parts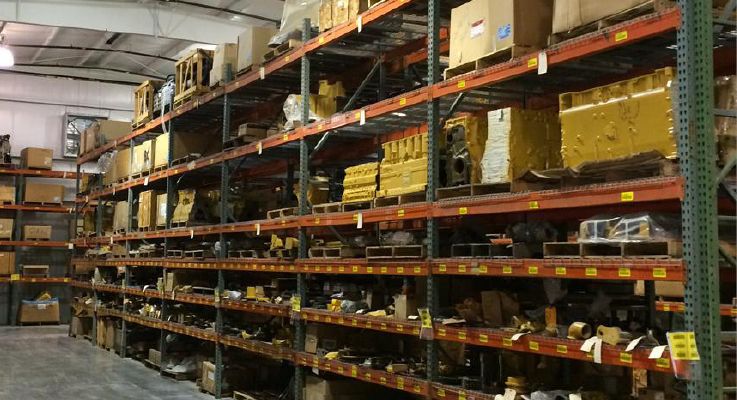 You can count on Cat® construction equipment to deliver performance and power for the long term — one of the key reasons why the company's machines make an excellent addition to any fleet. As with all heavy equipment, Cat machinery requires periodic maintenance and repairs to continue running its best.
With the wide range of used construction and earthmoving equipment parts available from Gregory Poole, it's easy and affordable to make repairs a priority. It's also quick. We usually can deliver your parts within 24 hours or less.
Visit GregoryPooleUsedParts.com
Save Money and More With Used Parts
Growing your business in a difficult economy requires making strategic investments. The repair and maintenance of your fleet are important, but they shouldn't affect your ability to hire new staff, purchase materials or bid on lucrative contracts. Genuine used parts can offer all the performance of new at a fraction of the cost, making them the smart choice for any growing operation.
The benefits of used parts don't stop at cost savings, however. Buying used can save you considerable time when a new alternative is backordered or discontinued. Cat manufactures some of the bestselling construction equipment in the world, including excavators, dozers and more. As a result, quality used parts are easy to obtain, particularly when you work with a member of the Caterpillar Dealers Used Parts Association (CDUPA) such as Gregory Poole.
Shop With Confidence at Gregory Poole
Buying used parts shouldn't be a risk. When you combine Cat quality with the reputation for integrity Gregory Poole has developed over 65 years in business, it's easy to see why clients trust us with all of their heavy equipment needs.
We maintain an impressive stock of used parts, ranging from engine and transmission assemblies to work tools such as buckets and augers. Our team of factory-trained technicians inspects all major components, fully declaring any damage before we put them on sale.
If we don't have what you're looking for in stock, the odds are we can easily source it from our network of dealer partners. For more information or assistance locating the right items for a pressing repair, call or email our used parts desk today to speak with one of our helpful, knowledgeable team members.