Service Training
Cat Dealer Academy
The Caterpillar Dealer Academy is a cooperative two-year college level student technician education program, which leads to an Associate in Applied Science degree with a major in Caterpillar Service Technology.  Florence Darlington Technical College, working in close relationship with Gregory Poole, administers the program activities.
Customer Training
Fees and Enrollment: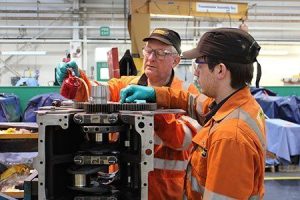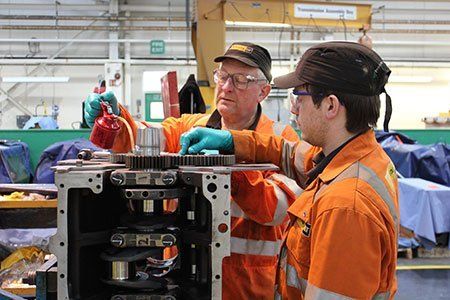 $250.00 per student per day. Fee includes lunch and literature handouts. Classes have limited enrollment. Full payment or a PO is needed to confirm your reservation.
Class Hours:
Scheduled classes start at 8:00 a.m. and are usually 8 hours per day.
Class Location:
Gregory Poole Equipment Company
4807 Beryl Road
Raleigh, NC 27606
Customized Courses
Gregory Poole's Training Department can customize any of the above courses to meet your needs and provide training at your site. We are able to develop a course for your specific training requirements if the course is not featured in our scheduled classes. Please contact us for more information and pricing.