Cat® Dealer Academy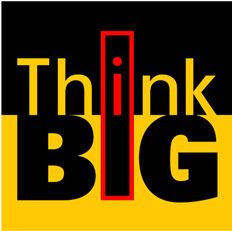 Career opportunities in construction equipment, truck engine, marine and commercial engine fields are rewarding, challenging, and the people that can do the work are in demand.
Gregory Poole Equipment Company, in conjunction with the Caterpillar dealers of North and South Carolina and Florence-Darlington Technical College, has developed the Caterpillar Dealer Academy (CDA) to train individuals in the specific needs of Gregory Poole and Caterpillar. The Caterpillar Dealer Academy is a cooperative two-year college level student technician education program, which leads to an Associate's Degree in Applied Science with a major in Diesel Technology.
As a Cat Dealer Service Technician, you'll work on some of the biggest, hardest-working machines in the world. As a graduate of the Caterpillar Dealer Academy, you'll be a highly skilled, technically trained, in-demand member of the worldwide Cat dealer family. Our two-year college program teaches you how to service Cat equipment using cutting-edge diagnostic and maintenance systems, advanced technologies, and high-tech tools. The program combines classroom and hands-on learning. No more sitting in class wondering if you're going to use what's being taught, you'll get to use what you've learned and you'll know why it's important.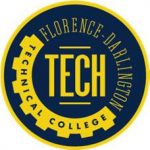 The purpose of the program is to upgrade the technical competency and professional level of incoming Cat Dealership service technicians. It trains the students to analytically diagnose, service and maintain Cat products using recommended procedures, special tools, and service information. It provides course content that will enable successful graduates to advance in position after additional experience, and to understand new systems and components as they are introduced.
Gregory Poole takes the hiring process seriously. Not only do we make sure you are right for this program, you need to make sure this program is right for you. So, ask as many questions as you like and we'll get the answers for you. If you have the right attitude, work ethic, and skills, it's time you think big about your future.
Think Big Contacts:
Walt Warren
Corporate Recruiter – Gregory Poole Equipment Company
919-836-4450
walt.warren@gregpoole.com
Stephen Murphey
Director – Caterpillar Dealer Academy
843-661-8187
stephen.murphey@fdtc.edu
Jason Nelson
Instructor – Caterpillar Dealer Academy
843-661-8295
jason.nelson@fdtc.edu
Wes Wilson
Instructor – Caterpillar Dealer Academy
843-679-2025
wes.wilson@fdtc.edu
Admissions Contact:
Michelle Hatchell
800-228-5745 ext 8051
michelle.hatchell@fdtc.edu
Financial Aid Contact:
Monica Starr 
800-288-5745 ext 8058
monica.starr@fdtc.edu