Wilmington, North Carolina
151 Backhoe Road Northeast, Leland, NC, 28451 USA

Hours of Operation: M - F 7am - 5pm

Industries: Agriculture, Compact Construction Equipment, Compressed Air, Construction Equipment, Construction Equipment Rental, Electric Power Generation, Forestry Equipment, Marine Power
When your company depends on the consistency, quality and services of Gregory Poole, you're never left unsatisfied at our Wilmington location, whether you need a heavy equipment rental or a power generation equipment. We are your local dealer that delivers top-of-the-line equipment, services and parts. Gregory Poole Wilmington provides heavy machinery for sale, rentals, compressed air, power systems, forestry equipment and marine power.
Located on Backhoe Road off of Ocean Highway East, we are near the shopping center that holds Belville ABC and Port City Java.
Heavy Equipment for Sale in Wilmington, North Carolina
From landscaping and construction to mining and forestry, Caterpillar heavy equipment for sale in Wilmington, NC, is durable and dependable. We give you complete access to a collection of machines, brands, attachments and tools that give you a competitive edge. Our experts are here to help analyze your needs and find the appropriate machine for your application that's also cost-effective.
As the exclusive Cat® dealer in eastern NC, our solutions increase productivity. Gregory Poole carries a full line of Cat equipment, along with allied brands, plus sales, parts, service and rental options. Our equipment supports general construction, paving and compaction, and demolition waste. With a choice between new and used options, you can accompany your purchase with more than 35 work tool attachments.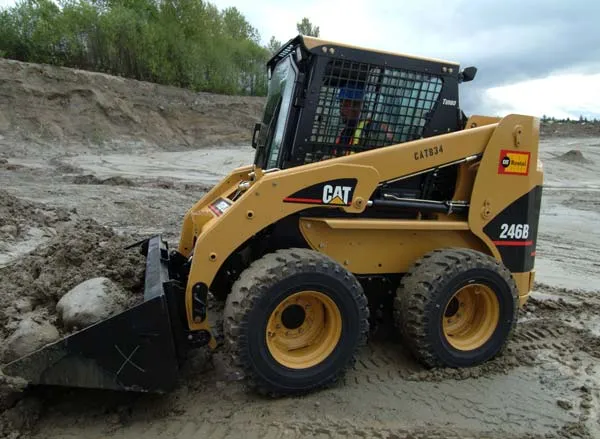 Heavy Equipment Rental in Wilmington, NC
Cat equipment rental in Wilmington, NC, can be the perfect investment for many different reasons.
Rent machines such as aerial lifts, air compressors, compaction machines, earthmoving and generators, as well as material handling equipment and other solutions. GP Rentals offers flexible rentals by the day, week or month and our technicians ensure each machine runs at top operating levels.
Investing in a construction equipment rental in Wilmington, NC, is ideal for the following reasons:
Short-term projects
Trying different models before buying
Reducing operating expenses
Avoiding the expense of service and maintenance
Receiving high-quality equipment
Aerial Equipment Rental
Businesses depend on aerial lifts and elevated work platforms in many of their daily applications, from construction, maintenance and electrical projects to order picking and industrial warehousing. That's why we offer an extensive selection of aerial equipment to cover all your possible requirements. Our machines provide you with efficient and safe results in the most demanding work environments.
Examples of the aerial equipment we rent include:
Straight boom lifts.
Articulating boom lifts.
Scissor lifts.
Vertical mast lifts.
Earthmoving Equipment Rental
Industries like construction, landscaping and agriculture are among the most competitive around. If you want your business to succeed, you need access to superior earthmoving equipment available in your area. That's where GP Rentals comes into play.
Our wide range of earthmoving rentals helps businesses of all types and sizes operate more efficiently while increasing their fleet flexibility and capacity. We have the right earthmoving rental solution for your needs, whether you're digging a small residential foundation or grading an entire road. Some examples of the earthmoving machines we rent include:
Dozers.
Excavators.
Skid steer loaders.
Motor graders.
Track loaders.
Allied Equipment Rental
In addition to our comprehensive line of Cat equipment, we also offer an extensive range of dependable rental machinery from Allied brands. When you choose GP Rentals for your company's heavy equipment needs, you'll receive machinery from some of the most trusted brands in the industry. We offer several categories of Allied equipment:
Compressed Air Options From Gregory Poole
Air compressors are ideal for various industries that need a local source of compressed air. Gregory Poole solutions help boost your operation's productivity by providing new and used options as well as the opportunity to rent air compressors and tools and to use our services. We deliver top diesel and electric compressors from brands like Sullair, Atlas Copco and Kobelco.
Our compressors can handle small and massive projects, whether you need portable or industrial compressors, high-pressure or another selection like oil-free or oil-flooded rotary screw.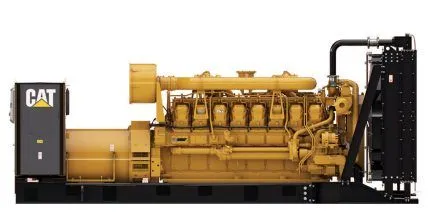 Power Systems Available
When power reliability is a necessity, we are here to give you access to trustworthy electrical generators, engines and power products. Our Cat natural gas and clean diesel solutions help your operations remain stable for applications such as industrial, temperature control, electrical generation, compressed air and power quality. Partner with Gregory Poole to receive options like emergency standby, continuous power, switchgears and co-generation packages. Our experts are here to support you in figuring out the load size that aligns with your application.
Marine Power in Wilmington
Our marine division in Wilmington, NC, delivers value for your investment by offering ongoing support when you need immediate repairs or regular maintenance checks. Marine power systems from Gregory Poole makes us a leader in diesel-powered vessels. We offer a full line of marine engine and generator sets for both commercial ships and pleasure craft. Caterpillar delivers reliable power, low-fuel usage and keeps your bottom line low.
Forestry Equipment Sales
We're an authorized distributor for leading forestry equipment brands like Cat, Weiler, Prentice, Quadco, CTR and CSI. Examples of our durable and reliable equipment include chippers, skidders, scales, feller bunchers, loaders, slashers and more. Our machines will stand up to the most demanding forestry applications regardless of the terrain or environment.
Your All-in-One Location
Gregory Poole Equipment Company provides product support after each sale and offers financing options to keep you running. A combination of our technical expertise and a relationship with Caterpillar and other top-tier manufacturing brands allows us to build a long-term relationship with you.
Visit our Wilmington, NC, location or contact us online for more info.