Raleigh, North Carolina
4807 Beryl Road, Raleigh, NC, 27606 USA

Hours of Operation: Office Hours: M - F 7:30am - 5pm
Parts Department Hours: M – F 7am – 5:30pm, Sat 7 – 11am

Industries: Agriculture, Construction Equipment, Gregory Poole Main Office
When you work in an industry that relies on the productivity of heavy equipment and machinery, it's an advantage to have a local source capable of providing everything you require. From new sales to cost-effective used and rental options, Gregory Poole is your one-stop shop in Raleigh, North Carolina.
Raleigh, NC — Gregory Poole Main Office
Gregory Poole has been based in Raleigh for more than 70 years, ever since Caterpillar asked our founders to start its new eastern North Carolina dealership. We've been operating out of our main office at 4807 Beryl Road since 1954. Since then, we've expanded from our single Raleigh location to 25 facilities across North Carolina — along with locations in South Carolina and Virginia — staffed by more than 1,250 employees. 
As the Gregory Poole Equipment Company's headquarters, we're committed to providing you with the great equipment and unmatched service you've come to expect from our company.
Construction Equipment
As the authorized Cat® dealer for eastern North Carolina, we carry a massive selection of new equipment for sale manufactured by Caterpillar and other leading brands. From compact machines such as skid steers, telehandlers and wheel loaders to large hydraulic excavators and on- and off-highway trucks, you're sure to find a solution the meets your requirements. We also offer used equipment sales in Raleigh to access the quality equipment you need at an exceptional value.
Construction Equipment Rental
Gregory Poole rentals in Raleigh offer flexible solutions to help you supplement your fleet on demand and respond in the event of a breakdown or emergency. We carry an extensive selection of earthmoving and construction machines, as well as aerial equipment, air equipment, generators, trucks and more. Whether you need material handling and utility equipment for a week or traffic controls and power system solutions for a long-term project, we provide dependable solutions maintained to operate at peak performance levels.
Compressed Air Rental
Air compressors are essential for everything from heavy-duty industrial work to construction projects on remote sites. When you need an air compressor to get a specific job done, you can rent the right model from Gregory Poole. As the Triangle's largest supplier of air compressor rentals, we have options like rotary screw compressors, portable diesel air compressors and more. 
We carry equipment from ALMiG, BelAire, Atlas Copco and other leading manufacturers, and our well-trained staff will ensure you have the best compressor for every job. We offer long- and short-term rentals to fit your schedule and budget.
Power Systems Rental
When you need reliable and efficient power, you can rely on a rental from Gregory Poole. We rent top-quality commercial power systems from Caterpillar and other companies for every application — whether it's a planned shutdown, an emergency or a short-term project where you need a specific solution. We also have the technical expertise to help you choose the right system for the job and for the regulatory environment.
Our experts inspect all of our generators and ensure your rental is in great condition and ready to use. We also provide any training or advice your team needs to get up and running. If you have questions during your rental period, we have 24-hour support to keep things running smoothly.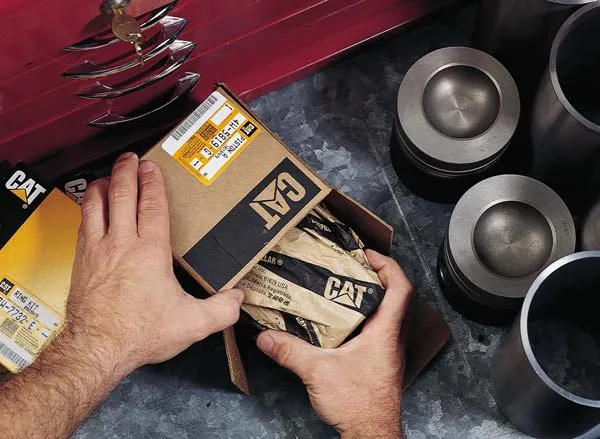 High-Quality Parts in Raleigh, North Carolina
The work you do requires equipment that functions at the highest possible capacity. At Gregory Poole, we make sure to stock a large selection of diverse parts that can serve countless different industries. With both new and used parts available from the leading manufacturers we represent in each industry, we make sure you have a one-stop shop for your parts replacements. We also keep careful track of our supply levels to ensure most parts are ready for quick, convenient delivery — often within 24 hours!
Service You Can Trust
The work we do doesn't stop at providing equipment and parts for sale and rent. We also make sure our team can help you get the most in reliability, fuel efficiency and overall performance from every piece of equipment in your fleet. We back up everything we sell with expert service, so your equipment stays running at its best for years to come.
You can rely on our:
Preventative Maintenance: Preventative maintenance can keep you at your most productive, which is why we'll help you come up with the best preventative maintenance plan for your fleet. With exclusive access to diagnostic programs such as the Scheduled Oil Sampling (S.O.S.) fluid analysis protocol and more, we'll make sure your maintenance plan meets or exceeds the manufacturer's specifications.
Emergency Repairs: No matter how diligent you are with your equipment's care, sudden breakdowns can happen from time to time. We'll make sure it won't hinder your productivity for long. When something goes wrong with your equipment in Raleigh, N.C., give us a call, and we'll respond quickly — no matter what the emergency is — with mobile diagnostics and the know-how to fix the problem the first time around.
Partner With Gregory Poole in Raleigh, NC
Trust the company that's been meeting the needs of hardworking industries across the region for over 70 years. Contact us online to request assistance from a live representative, or visit us in Raleigh to discuss new and used equipment for sale and flexible rentals.