Whether you need to move students, adults or senior citizens, Gregory Poole Bus Sales has a large selection of used activity buses for sale that will both meet your budget and provide years of reliable service. Expanding your fleet or purchasing a replacement for an aging vehicle? You can save considerably over the cost of purchasing new by shopping our extensive selection of pre-owned units. All used activity buses for sale from Gregory Poole come fully serviced by Blue Bird factory certified technicians. For today's tight budgets, buying a used activity bus presents the most cost-effective way to get groups of 10, 30, 60 or more people where they need to go.
North Carolina's Blue Bird Experts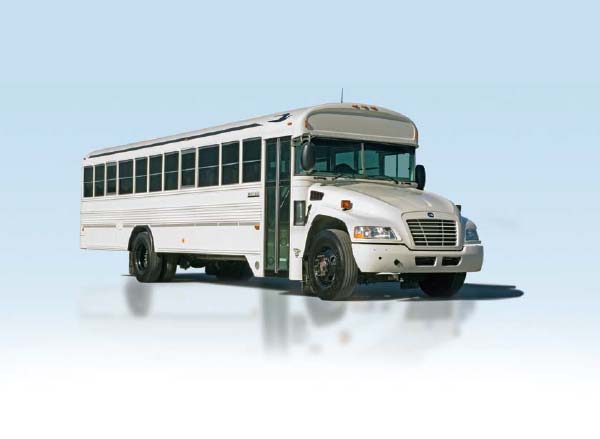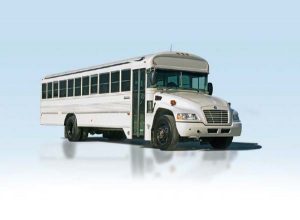 Gregory Poole is the only authorized Blue Bird dealer in North Carolina. While this means we are an exclusive supplier of new vehicles, it also means there's no one in the state more qualified to offer sales and service for pre-owned units. Buying a used activity bus can be a major investment, and even though you're saving money on the initial purchase price, you need to be sure your investment will be worth it in the long run. At Gregory Poole, there's no question about the quality of our used inventory. To help ensure your vehicle stays running its best, we also offer preventative maintenance plans on everything we sell.
Quality Used Activity Buses
For over 62 years, our reputation for quality has been unsurpassed – we are committed to providing North Carolina organizations with the best selection of used activity buses for sale in the state. We have built our reputation on our ability to deliver outstanding service for as long as you own your bus. To serve you better, we have over 25 staff members in Garner, Mebane and Fayetteville — our team can take care of your repair or maintenance work faster, meaning less downtown for your fleet. We also offer new and used parts for all Blue Bird and Micro Bird buses; as part of one of the largest dealer networks in the state, we can get crucial items to you faster.
Financial Solutions Available
Gregory Poole Bus Sales is proud to provide a range of financing solutions through our credit department. We understand expanding your fleet of activity buses is essential to growing your business, and we can help you find the right financing option to do so without a large initial investment.
For more information about financing, service or parts, or to shop our selection of used activity buses for sale, contact Gregory Poole today.