Parts Support
As a government agency, you recognize the value that an investment in the right equipment brings to your organization. When you need repairs or maintenance, you can trust the parts experts at Gregory Poole. We are your one-stop shop for all parts by Cat® and allied brands. With an extensive selection of new, used and remanufactured options, we can get you the items you need, faster.
New Parts Support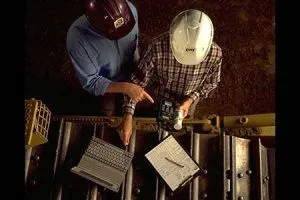 As the company's exclusive dealer in eastern North Carolina, Gregory Poole is your best source for OEM parts for all Cat equipment. Our ability to fulfill orders for our valued government clients is unparalleled — we can fulfill 97.5% of requests in 24 hours and 99% within two days. With an extensive network of dealer partners, we can easily find any item that is backordered or otherwise hard to find.
Get access to Parts.Cat.Com, our online ordering platform that gives you instant access to pricing and availability information for more than 800,000 Cat parts. Save yourself a phone call and place your order anytime, day or night.
Learn More About Parts.Cat.Com
Used and Remanufactured Parts
When new parts aren't an option — either because they're not available or for budgetary reasons — used and remanufactured parts are the next best thing. When you buy used, you're getting a part that is in as good or better shape than the one it's replacing. Reman items, on the other hand, have been restored to like-new condition. Let us help you go over your options and choose the right solution for all of your parts needs.
The Cat Parts Experts
Our helpful, knowledgeable staff is on call 24/7 to answer your questions and assist with any parts emergency. Our network includes 18 convenient drop box locations throughout our service area. Alternately, we can arrange delivery of your order directly to your job site.
At Gregory Poole, we know Cat equipment better than anyone else and can help you make sure the items you need for a repair or maintenance issue are ordered right the first time. One call to our parts desk is all it takes.