Rental Temperature Control Equipment
We are Available 24/7 – Call 800-447-3142
Whether you work in manufacturing and warehousing or operate an industrial or commercial facility, the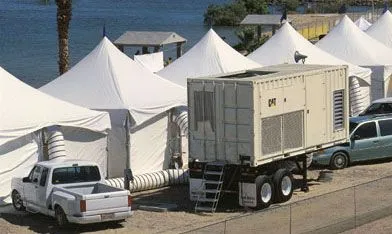 ability to maintain the optimal internal environment is critical to success. HVAC temperature control equipment is an important part of our product offerings to our customers throughout eastern North Carolina. GP Rentals Power Systems Rental takes pride in offering a diversified line of chillers, air conditioners, air handlers and heaters.
As a leading source of temperature control rentals in the region, we offer an extensive selection of top-quality products at competitive prices. No project is too large or too small for our team to handle. We can help size your need and create a customized plan for your specific job.
Productive and Reliable Temperature Control Equipment for Rent
We strive to be the one-stop shop for temperature equipment control on a temporary basis. Our inventory of rental equipment includes late-model, low-hour units that are carefully tested and maintained by our factory-trained technicians. No other dealer can match our combination of quality, availability, service and value.
Explore our complete selection of temperature control products below and contact us for assistance finding the most efficient solutions for your applications and environments.