Waste Landfill Generators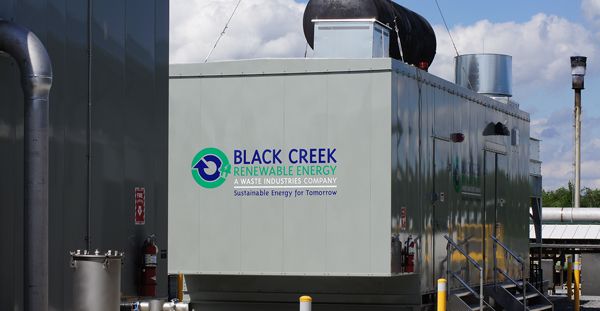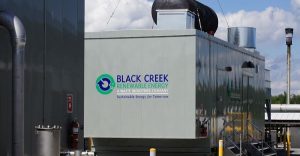 When you're searching for ways to run a greener business that also benefits your bottom line, landfill-gas-to-energy projects can be an effective solution. Waste landfill generator sets are designed to reduce carbon emissions and produce renewable energy by transforming waste into clean electricity. As an authorized Cat® dealer for eastern North Carolina, Gregory Poole provides exclusive access to an ever-evolving line of gas products built to run specifically on landfill gas fuels.
We carry a complete inventory of Cat landfill gas generator sets ranging from 50 HZ 400-ekW @ 1500 rpm to 3770-ekW @ 100 rpm models to 60 HZ 400-ekW @ 1800 rpm to 3370-ekW @ 900 rpm models. Our Cat waste generators for sale effectively reduce the environmental impact of landfills and are extremely durable and reliable. Additional benefits of generating renewable energy with Cat landfill generator sets include low operating and maintenance costs and extended equipment life and maintenance intervals for landfill applications.
Browse Electric Power Generation Equipment
Your Local Sustainable Power Experts
Landfill gas is comprised of a mix of methane, carbon dioxide and trace amounts of organic, non-methane compounds. Its presence occurs in landfills due to the natural breakdown and decomposition of organic waste. By actively recovering methane fuels from a landfill, you're not only supporting a more sustainable environment. Your business is also able to access a cost-effective, clean, renewable energy source.
If you work in landfills or waste management and are interested in harnessing the power of landfill gas fuels, you've come to the right place. Our dedicated team will provide the knowledge and insight to make an informed decision on which products are best suited to your applications.
Get in Touch About Landfill Waste Generators
Cat generator sets are effective solutions for collecting, processing and treating landfill gas to be used for producing electricity. Contact Gregory Poole on the phone, online or in person at one of our convenient area locations for more information on the process and products required for landfill-gas-to-energy projects. Finding innovative ways for your business to run cleaner, greener and more efficiently: We're Built for It.