Manufacturers We Offer at Gregory Poole
When it comes to our asphalt paving equipment, we provide several manufacturers to help you match specific machines to your projects.
Cat®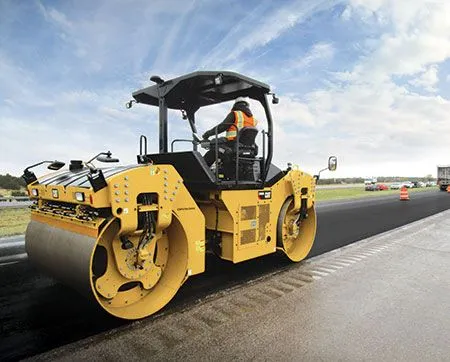 Working with a highway, governmental or interstate job, you can rely on Cat for top-quality and dependable equipment ranging from pavers and rollers to compactors. Cat engineers know each day can bring new challenges, which is why they build innovative construction and paving equipment.
For example, Cat cold planers have refined systems based on input and are also equipped to your needs. They require simple maintenance and are fuel-efficient and easy to operate. All Cat machines support you from the base up.