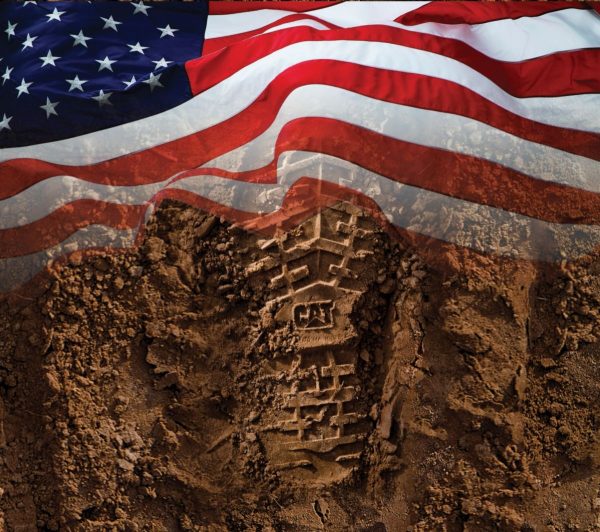 Work Opportunities for Military and Veterans
As a military veteran, you know what it takes to perform at your best. At Gregory Poole Equipment Company, we value the training, experience, discipline and commitment to excellence you've demonstrated while serving our country.
We believe that you can put your skills and strong work ethic to good use by becoming a member of our team of heavy equipment professionals in eastern North Carolina.
We Recruit From All Branches of the Military
At Gregory Poole, we've found that veterans of the U.S. Army, Navy, Air Force, Coast Guard and Marines can have rewarding careers with us. With our flexible scheduling, we can accommodate current National Guard members and reservists who want to pursue a full-time job and still have time to fulfill their military drill obligations and deployments.
What Does Gregory Poole Have to Offer?
Besides the flexibility, a career with Gregory Poole can provide the following:
Team environment: Your military experience has taught you the importance of working as part of a team. When you join us, you'll quickly discover that we also value teamwork and collaboration, and we strive to integrate these qualities into our culture every day. Your coworkers will be happy to help as soon as you come on board.
Exceptional training: There's probably no organization that places a heavier emphasis on training than the U.S. Military. At Gregory Poole, we make every effort to provide the hands-on and classroom instruction you need to succeed in your role, whether you aspire to become an equipment technician, salesperson, parts specialist or a member of our rental team. As a Cat® equipment dealer, we can provide access to numerous industry-best training programs from Caterpillar to complement our in-house offerings.
Advancement opportunities: Just like the military, we believe that those who work hard and improve their skills should have the chance to move up through the ranks. We encourage our employees who seek to advance their careers, and we do all we can to support them by providing ample training and continuing education avenues.
Excellent pay and benefits: We also recognize that many military veterans have growing families to raise. With our competitive compensation and benefits package, you'll be able to earn a nice living while maintaining the work-life balance you desire.
Explore Our Career Options for Veterans
If you're a military veteran or reservist, Gregory Poole Equipment Company would love to hear from you. Contact us to learn more about our exciting opportunities today or check out our current list of job openings.