Technician Career Development Program
The Technician Career Development Program provides technicians the opportunity to continue to develop additional skills.  Technicians will be enrolled with a documented progression path detailing the process including specific career development goals, recognition, and feedback.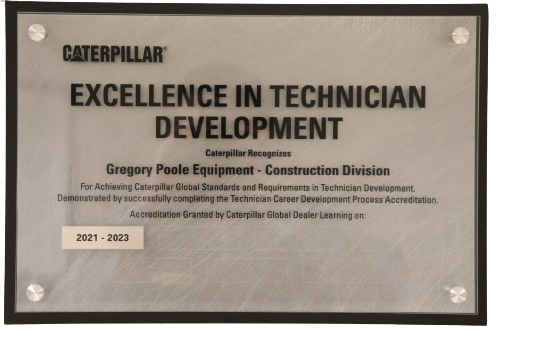 Career Development

Individual Learning Plan (Documented Progression Path)
Technician ownership for Career Advancement
Consistent Guidelines for Technicians

Recognition

Rewarded for Skills achieved
Upward Mobility

Feedback

Supervisor / Squad Leader frequent interactions
Mentor guidance
Manager conversations
Technicians for North America Training Program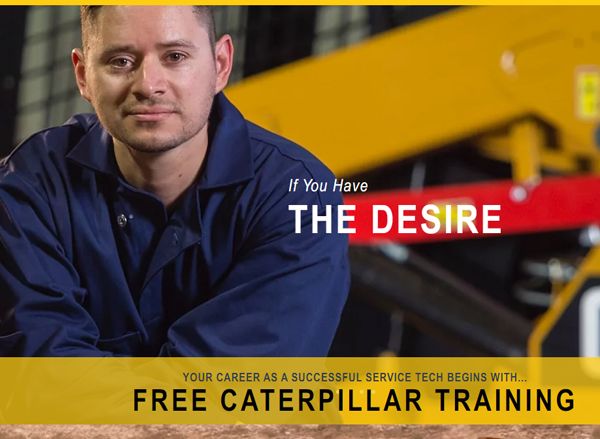 Technicians for North America is an absolutely free online program for people seeking a new and exciting career as a service technician. Technicians for North America is sponsored by Caterpillar®, the global leader in construction and mining equipment. Caterpillar has created this curriculum using courses from the Caterpillar University Global Service Technician Training program. So you know it's good!
Who may benefit from this certificate program?
You're curious about technician careers:
​If you have no previous education or knowledge in this field but are curious to know if it's right for you, this is a great way to find out.  Get Started!
You're a current vocational student:
​If you are a student in a vocational school pursuing a technical diploma this is a great way to expand your knowledge and add to your resume. Get Started!
​You're an existing technician:
​If you're an existing technician interested in getting basic training developed by Caterpillar to improve employability, this may be the perfect solution. Get Started!
​Whatever your motivation… in just 3-6 months you can achieve your Certificate of Completion–a milestone that has value to you as an important step in your pursuit of a career as a service technician.