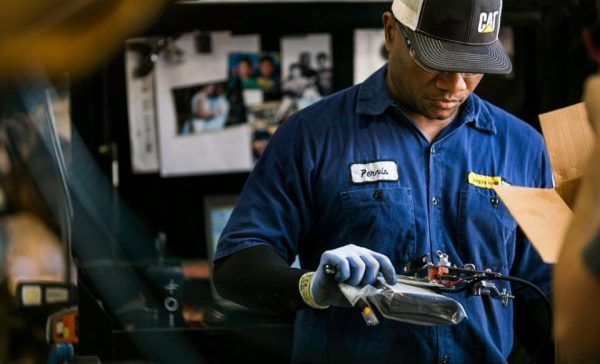 Gregory Poole Equipment Company has experienced tremendous growth over more than 70 years in business. We attribute much of our success to the quality of our employees across our multiple locations in eastern North Carolina. We take pride in our ability to hire excellent people and provide them with the training, resources and support they need to succeed in their chosen career paths.
An Equal Opportunity Employer
Diversity and inclusion are cornerstones of Gregory Poole's hiring philosophy. As a Cat® equipment dealer, we adhere to the Caterpillar concept of "The Power of Everyone." We make every effort to ensure our workforce is as diverse as the customer base we serve. We've discovered that different perspectives add value to our work environment and foster a culture based on teamwork and trust.
We also follow all Equal Employment Opportunity-Affirmative Action laws, regulations and directives at the federal, state and local levels. We will not discriminate against applicants based on their race, gender, marital status, familial status, religion, ancestry, sexual orientation, disability, age or veteran status.
Everybody matters at Gregory Poole!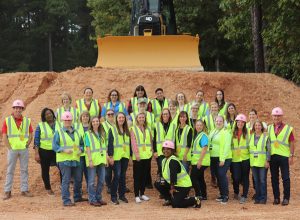 At Gregory Poole, we have pride in our diverse workforce and the amazing work they do. To honor women who have made impactful contributions to the industry, we hosted the 1st annual Women in Construction event in October of 2021.
The event consisted of Q&A with a panel of female representatives from Caterpillar as well as moderation from our VP Tracey Haeseker. Topics discussed ranged from the Construction Industry to how each of these women got to where they are in their careers today.  After some impactful discussions the floor was open to attendees to ask specific questions to panelists. This portion was well received by all in attendance. After lunch and some networking, the group split in half to get in some of the Cat machines for stick time. Two obstacle courses were completed by those who opted to participate.
The event was a huge success, and we are looking forward to hosting this annually moving forward. If you are looking to join a diverse organization that values input from all, then Gregory Poole is the right place for you.
Why Should You Work for Gregory Poole?
Besides our unwavering commitment to diversity and inclusion, we offer:
Excellent compensation and advancement opportunities: Our wages are highly competitive and we provide a comprehensive benefits package. Advancement opportunities are also available to those who work hard and demonstrate their ability to grow.
Wide range of career options: Regardless of your interests, background or skills, you can find the right career path at Gregory Poole. If you enjoy working with customers, you might be an excellent fit for our sales or equipment rental teams. If you prefer applying your mechanical aptitude to working on machines like bulldozers, excavators or skid steer loaders, you could be a strong candidate for a technician role. We also offer positions for human resources, administration, accounting, warehousing, and other options.
Industry-best training: As a Gregory Poole team member, you'll also have access to superior training opportunities such as the Caterpillar ThinkBIG instructional program, which combines hands-on and classroom teaching to learn how to service Cat equipment. Free online training is also available via the Technicians for North America program.
Learn More About Our Commitment to Diversity and Inclusion
Discover for yourself what makes Gregory Poole Equipment Company an excellent place to work for qualified, ambitious individuals. Contact us for more information about our career opportunities today.