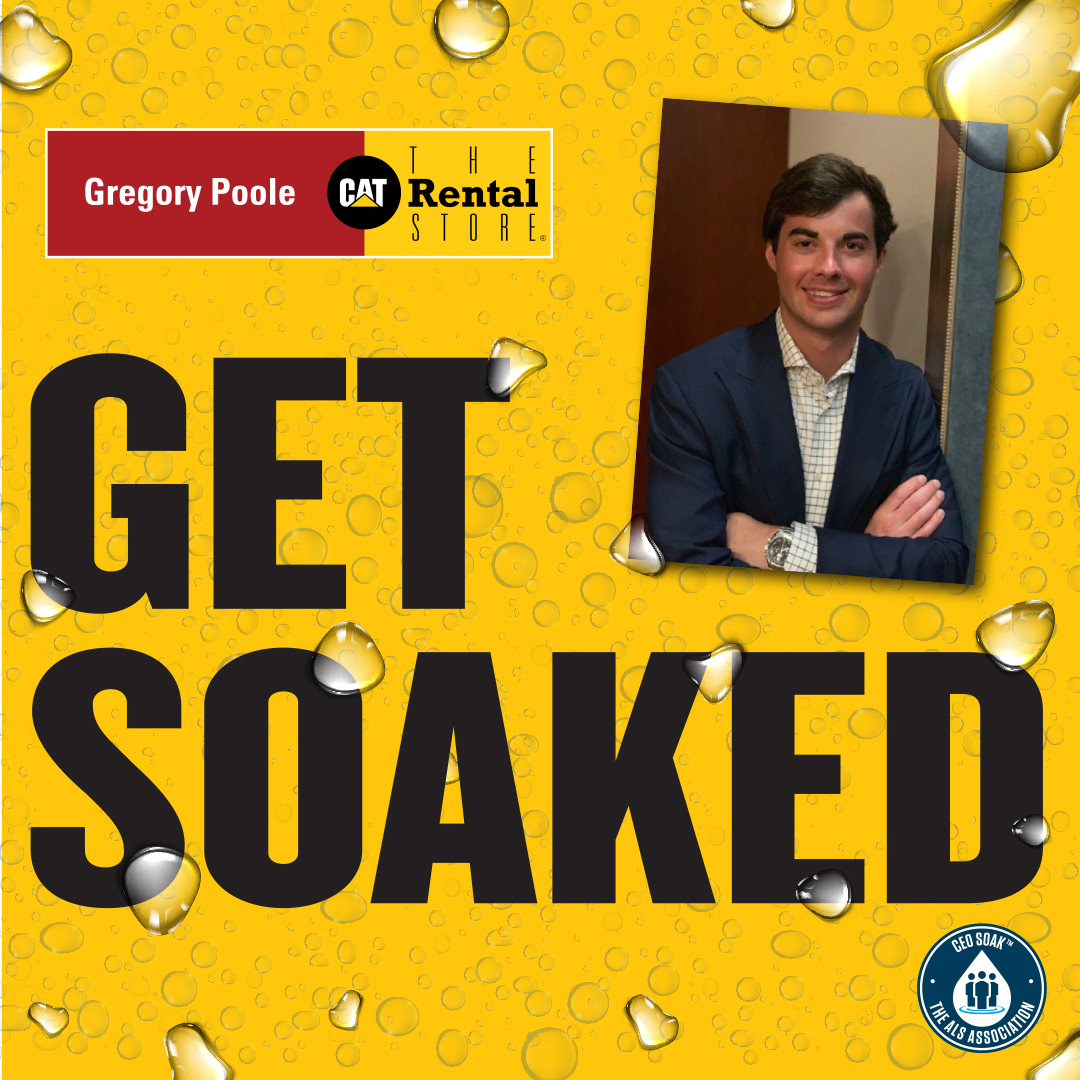 The Triangle's 1st Annual CEO Soak is a reimagined version of the Ice Bucket Challenge encouraging the business community to get "soaked" while raising funds and awareness for The ALS Association North Carolina Chapter in support of people living with ALS and their families. The philanthropic efforts of the ALS Association have been impacted heavily by the COVID-19 crisis. But ALS does not stop, so neither can the community. Your participation helps support local ALS care service programs.
The official Triangle CEO Soak Date is November 4 at 3:30pm at the Caterpillar Edward J. Rapp Customer & Training Center in Clayton, NC.
Caterpillar Edward J. Rapp Customer Training Center | 954 Highway NC 42 East | Clayton, NC 27527
Greg Poole IV is excited to participate in the event and has a special reason for doing so. View the video below for more details.
If you feel led to donate to this amazing cause, you can do so by visiting Greg Poole IV's fundraising page.