GregoryPoole.com is 20 Years Old!
Happy 20th Birthday gregorypoole.com!
In May 1996 a steering committee was formed to "investigate and pursue a World Wide Web site for Gregory Poole." The committee explained that companies use websites much like an ad in the newspaper to sell the company to both current and future customers. My, how times have changed! After some discussion about online security and infrastructure, it was decided that Gregory Poole Equipment Company would have a website. www.gregorypoole.com was first launched on Friday, August 8, 1997. This original version of the website concentrated on products, rental services, used equipment, online parts ordering (even way back in 1997!) and employment opportunities. We've been through several major redesigns since then, always in an effort to improve the experience for our customers.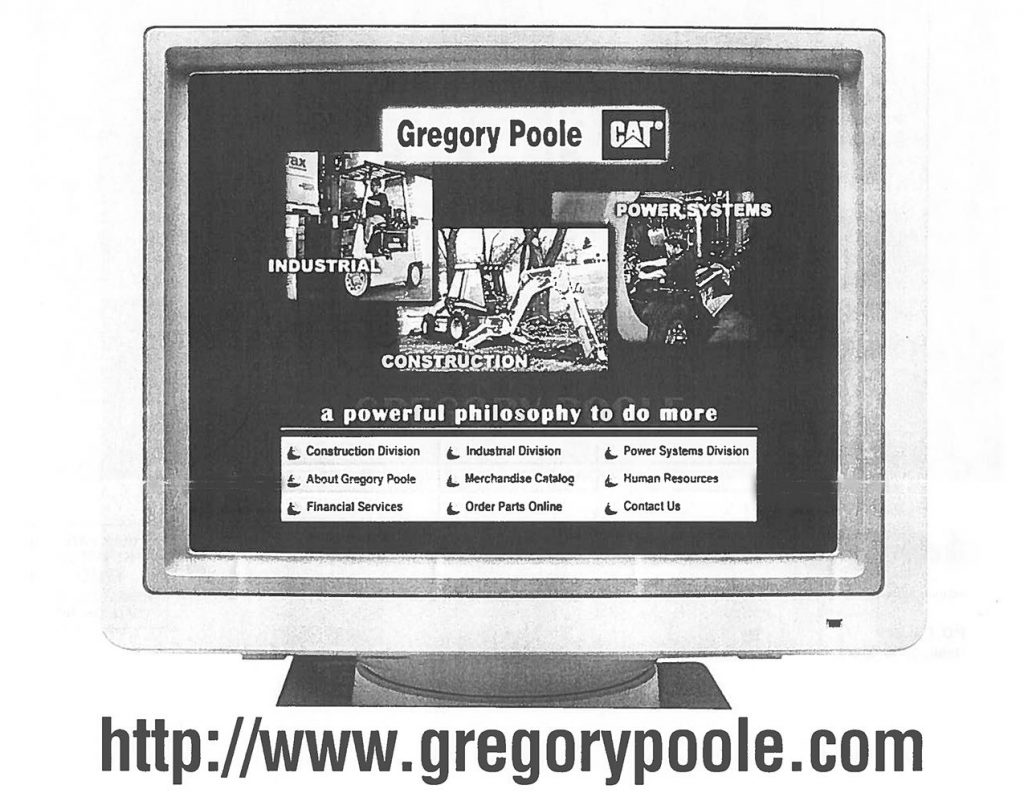 Leave a Response