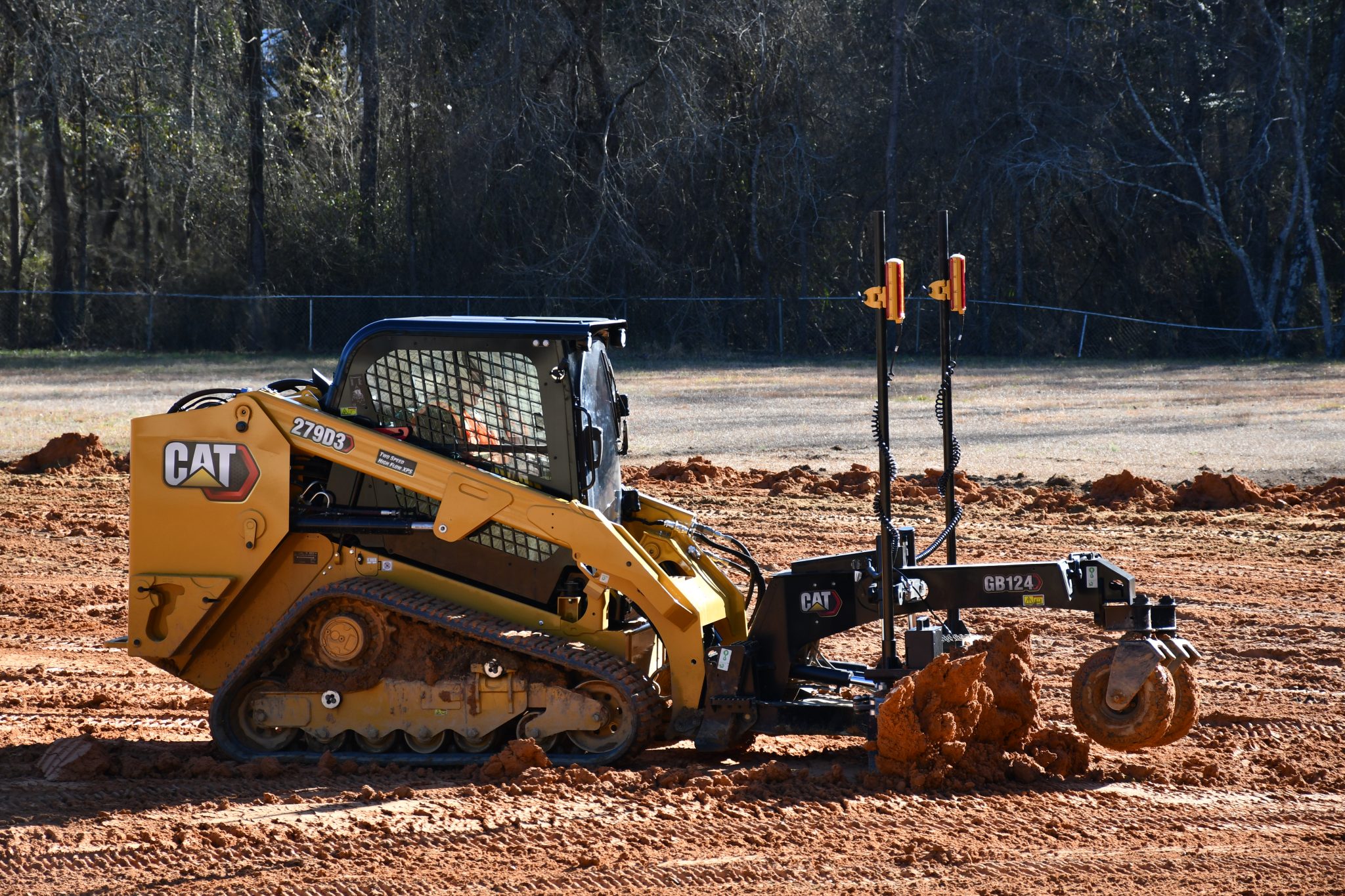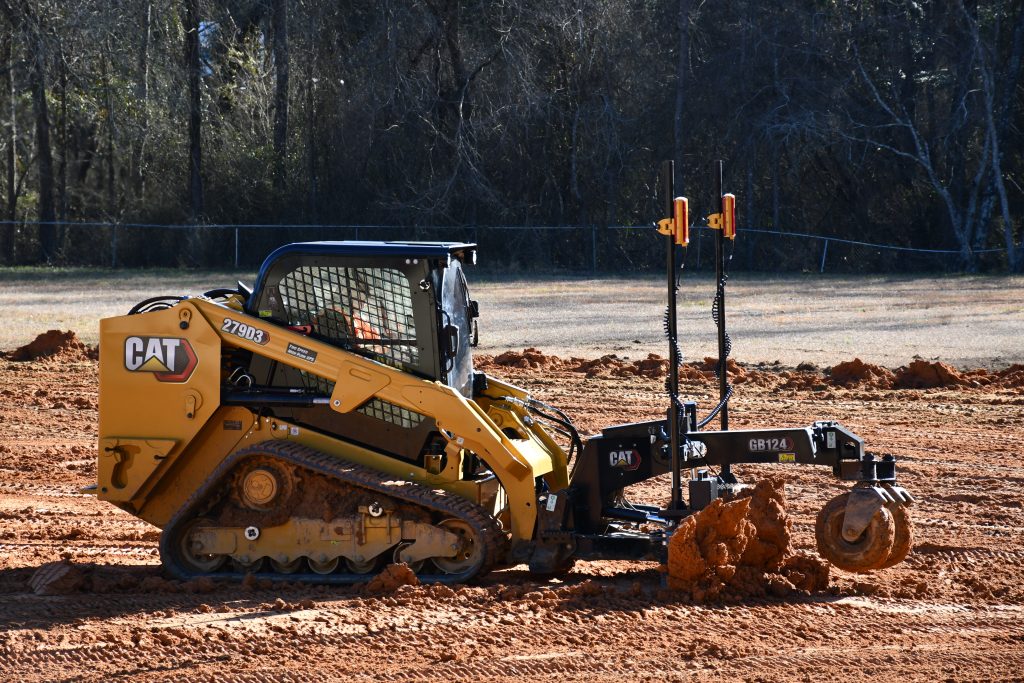 Smart Attachments Overview
            Looking to transform your worksite? Now you can with Smart Attachments that easily attach to your Cat® D3 Skid Steer and Compact Track Loaders. These new work tools allow your skid steer or compact track loader to transform its operating capabilities, adding the functionality of a grader, dozer, or backhoe to your jobsite. Next-level integration between the machine and Smart Attachment allows for the adaptation of your machine controls to the attachment, making operation easier than ever before and allowing productivity to increase dramatically. Work smarter not harder with Cat Smart Attachments.
Cat Smart Grader Blade Attachment
            Cat Smart Grader Blade attachments are for cutting, moving, and grading dirt, gravel, sand and virtually any other material used as a base. It brings a cross slope application to skid steer loader and compact track loader platforms. By combining these unique attributes, along with the continuous support from Gregory Poole, this attachment is industry leading due to the industry first features. What makes the GB120 and GB124 grader blades Smart? The D3 series host machine recognizes that there is a Smart Grader Blade attached to the machine. This unlocks additional, dedicated machine display screens to allow the operator to interface with the machine and have options on how the attachment is controlled. As a Smart Attachment, the Smart Grader Blade gives you the option to select pattern changes and different modes, allowing for the existing joysticks to be repurposed to perform functions with the attachment.
            Cat Smart Grader Blade has many different features that allow for quick and easy work to be done. With a full modulated joystick control, the equipment operator is able to operate the attachment fully with the right joystick. Dedicated display screens in the cab are constantly providing feedback to the operator about their job. Cross slope control allows the operator to place the blade at desired tilt and the attachment works to maintain that slope itself. Option wings enable the control of blade edge and can carry material like the Cat Box Blade. Fixed mast mounting points are standard for Laser Technology. Independent front axle stability wheels are on 360 casters to provide support for forward and reverse grading. All these features are built to enable a more simple and efficient operator experience.
Learn more about our full line of work tools here.