Whether you work for a public or private educational institution, you want to ensure the safety and comfort of your children at all times. Getting the best value for your money and making the most of your budget are important concerns. Satisfying these two issues doesn't have to be an impossible task — with a used school bus from Gregory Poole, you can get the peace of mind knowing your purchase is backed by the service support of an authorized Blue Bird dealer at a price that allows you to do more with your resources. We have the largest selection of used school buses for sale in North Carolina, and our experienced team can help you find the model that's right for you. Contact Gregory Poole Bus Sales today for more information.
Excellent Service That Puts Safety First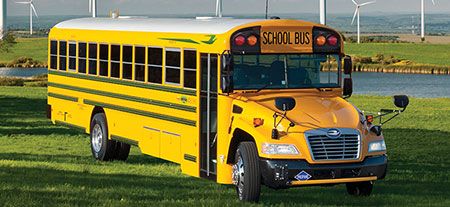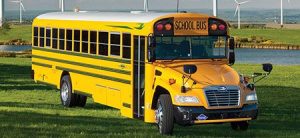 Buying a used school bus doesn't mean having to compromise on safety — it does, however, mean more care must be taken when making your purchase. No other dealer in the state knows Blue Bird buses like Gregory Poole — we are the only authorized Blue Bird dealer in North Carolina, meaning we are able to offer authentic original equipment manufacturer parts and exclusive service from factory trained technicians. When you buy one of the used school buses for sale at any of our three locations, you'll be purchasing a vehicle that has undergone a thorough inspection by technicians that know Blue Bird buses better than anyone else in the area.
After-Sale Support from the Blue Bird Experts
Our commitment to service excellence doesn't stop once you've made your purchase. We offer preventative maintenance plans to keep your bus running its best for as long as you own it. Through regular checkups, we can identify potential problems before they start, saving you money on emergency repairs. With a team of over 25 techs working in Garner, Mebane and Fayetteville, getting regular maintenance done is easy and convenient.
Financing Available
Aside from offering world class service and the best selection of used school buses for sale in North Carolina, Gregory Poole Bus Sales also provides a number of flexible financing options that allow you to expand your fleet with ease. Our team can help you find a plan that respects your budget while allowing you to make an intelligent, forward-thinking purchase that will provide years of use.
For more information about used bus sales, financing, preventative maintenance or other services available from Gregory Poole, contact our offices today.