When it comes to transporting children to and from school, you want them to be as safe and secure as possible during the trip. In order to ensure this level of efficiency and protection in your school buses, it's important to upgrade and replace pieces and components as needed. Your vehicle is built to last, so why should your school bus parts be any different?
Contact Us About School Bus Parts
For school bus parts you can depend on, Gregory Poole Equipment Company has exactly what you need. At Gregory Poole, we are known for our reputation for reliability, efficiency and safety — that's why we're the first choice for school bus parts in North Carolina.
School Bus Parts for Sale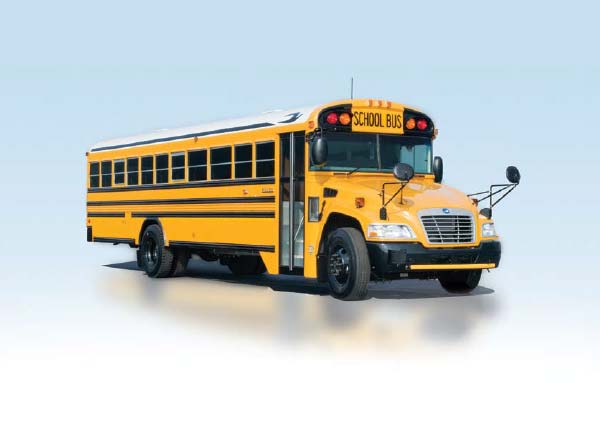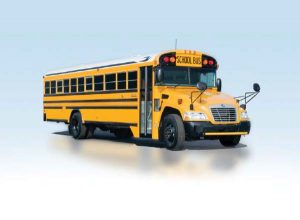 At Gregory Poole, we offer a diverse selection of school bus parts featuring high-quality products from Blue Bird. These highly regarded products allow for tighter tolerances, continual updates and enhancements, and a lower operating cost. We closely monitor our assortment of school bus replacement parts to ensure that they're available to you for immediate pickup or delivery. Our back-ordered units are typically delivered within 24 hours so you don't have to wait.
With both new and used school bus parts for sale for a variety of bus models and sizes, we've got you covered. You can purchase our carefully serviced components online or in-store, and if we don't have what you need on hand, we'll use our extensive parts network to source it for you as soon as possible.
Where to Buy School Bus Parts
With 3 different locations, Gregory Poole has school bus parts for sale all over the North Carolina area. Our store sites range from Mebane to Fayetteville and beyond, so finding school bus replacement parts with Gregory Poole is easy.
Use the map on our locations page to find school bus parts near you by entering your zip code and a search radius, and we'll set you up with a convenient North Carolina location.
Buy School Bus Replacement Parts from Gregory Poole
If you're looking for school bus replacement parts, Gregory Poole is here to serve you. With over 65 years in business, we partner with schools and businesses all over North Carolina to deliver industry-leading sales and service on all kinds of buses. With our outstanding technical expertise, customer product support and financing options, Gregory Poole is the place to go for school bus parts.
Contact us for more information or give us a call at 1-800-321-4650 to order your school bus replacement parts today.