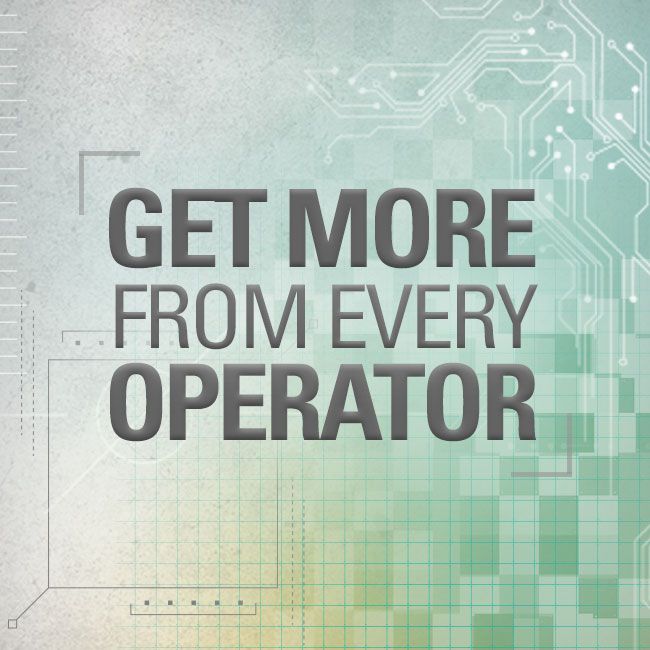 So much of what a business can do is a function of the quality of its team members. Having quality people is a good way to reduce costs, enhance productivity and ultimately raise revenue and profit margin. You already have people in place. Have you considered how you can enhance your operators' collective performance?
At Gregory Poole, we can provide consultation in tandem with Cat Technology and Services, an intelligent suite of hardware, software and dealer services that helps businesses solve common problems. We can analyze your team and equipment's performance and identify areas for improvement. Many times, business owners can guess at what's holding back their companies and preventing the explosive growth they've always wanted, but Cat Technology and Services eliminates the guesswork.
Here are specific ways Cat Technology and Services can help improve operator performance at your business — and help you raise margin and grow your operation:
Equipment Management Services: Cat Technology and Services delivers expert advice based on your assets and their data to identify available training opportunities for your team members. Once you take action to improve operator performance, you also enjoy access to reporting and benchmarking data. Over time, this reporting and benchmark data becomes more and more helpful as it accumulates.
Productivity Services: This service looks at your assets, resources and team members, and then it aligns them so that you're getting the most out of your investment in equipment and people. This isn't just a one-time snapshot of how best to deploy your resources. Rather, it's an ongoing service that is continually looking at what you have, and then recommending the best way to piece together tools and people for maximum productivity.
Safety Services: So much can hold your operators back, including things like distractions and fatigue. If you eliminate those components, you make job sites much safer for your team members — and you also free your team members to do their most effective work. Getting rid of distractions and fatigue isn't just smart for safety, it's also a great way to improve your operators' collective performance.
Cat Link provides the telematics you need to monitor operator performance and identify training opportunities.
Cat Grade helps simplify machine operation to reduce operator unputs and fatigue.
Cat Payload allows you to monitor cycle times and production.  Use that data to identify training opportunities and drive performance improvements.
Cat Compact provides real-time feedback on production, passes and compaction targets.  This information can improve uniformity and eliminate guesswork.
Count on Gregory Poole when you need help in optimizing your business, creating better job sites and increased productivity. For more than 65 years, we've been serving business owners in Eastern North Carolina with a range of tools and services. Cat Technology and Services is just the latest and most innovative way that we're helping you enhance the work you do, allowing your business to scale and grow. When you're ready to take the next step, we're here to help.
Contact us today about Cat Technology and Services and how it can help improve the performance of your operators.