Gregory Poole Equipment Company – Fayetteville, NC
5633 US-301
Hope Mills, NC 28348
Hours of Operation:
M – F 7:30am – 5pm
Parts Department Hours:
M – F 7am – 5pm
Leave Us a Review on Google Here!
See Inside our Fayetteville Location
When it comes to equipment, power systems and machine sales, rentals and service, you can trust Gregory Poole for the quality and value you require. Our professional team in Fayetteville, North Carolina will assist in analyzing your needs to deliver efficient solutions that lower operating costs and maximize productivity.
Construction Equipment
We offer new equipment for sale by Caterpillar and other leading brands. You'll also find an array of used construction machines for a cost-effective way to increase the capabilities of your fleet.
Construction Equipment Rental
Gregory Poole's Fayetteville rental store offers short- and long-term rentals of late-model construction machines maintained in peak operating condition.
Forestry Equipment
We carry a variety of new and used forestry machines for logging, chipping and mills. We also offer essential forestry equipment ranging from excavators and motor graders to on-highway trucks, skid steer loaders, telehandlers and more.
Power Systems
As a one-stop shop for power system solutions, we offer new, used and rental generators, engines and other power equipment. We also provide fuel-quality and power-quality solutions and a range of other services.
Compressed Air
Find the compressed air machines, accessories and services you're looking for in one convenient place.
Buses
We are the exclusive source for new Blue Bird buses for sale in Fayetteville, offering additional maintenance, parts, repairs and financing services.
Truck and RV Service
Visit Gregory Poole in Fayetteville for professional preventive maintenance and repairs on various makes and models of trucks and RVs.
New and Used Parts in Fayetteville, North Carolina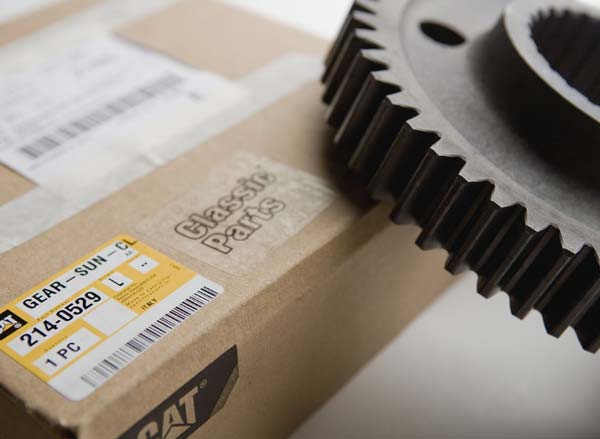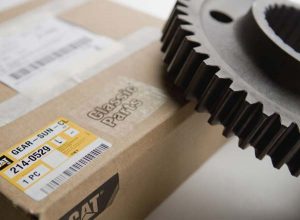 No matter your industry, you need to be able to trust the parts that make up your equipment to function smoothly and without fail. Fortunately, you can rely on Gregory Poole to provide an impressive selection of new and used parts that can help you get any job done right. We make sure our components come from leading manufacturers, and we can act as your one-stop shop for parts replacement.
At Gregory Poole, we keep track of our supply levels so when you order from us, you can expect convenient delivery, usually within 24 hours.
Services You Can Rely On
Our team is concerned with more than just providing parts and equipment. We also strive to help every customer reach optimal fuel efficiency, reliability and overall performance in the machines they have in their fleet. That's why we back up all of our sales with expert service, helping your equipment stay mobile and performing highly for years to come. We can help with just about anything equipment-related, including:
Emergency Repairs: No matter how good your parts are, there's a chance they'll break down when you least expect it — especially after a high service hour count. Fortunately, we can help with any sudden breakdowns. Instead of dealing with long periods of downtime and interrupted productivity and profitability, you can give us a call and wait for our swift response. No matter the emergency, we'll put our mobile diagnostics to work to determine the best solution quickly.
Preventative Maintenance: Though we'll gladly help you with equipment issues, we'd prefer even more to help you maintain your equipment through preventative maintenance, so you don't have to experience a second of downtime. We'll employ the diagnostic programs we have exclusive access to — including the Scheduled Oil Sampling (S.O.S.) fluid analysis protocol — to create and carry out a maintenance plan that meets and exceeds the manufacturer's specifications.
Partner with Gregory Poole in Fayetteville, NC
Contact us for more information or stop by to see us in person to speak with a local representative.