Farm Equipment Parts for Sale
Do you need farm equipment parts dealers to handle your project requirements? Gregory Poole is your farming and agriculture equipment parts supplier with a wide selection of products to match your operation's needs. Whatever parts you're looking for to optimize your farm equipment performance, we have you covered with multiple product options and the ability to source products, often within 24 hours, through our Cat® dealer network.
When you buy new farm equipment parts, you can optimize your operations in several ways:
Improved performance: Investing in new parts for your agricultural equipment will help you maintain optimal productivity on the job.
Long-lasting value: When you invest in new parts for your equipment, you'll boost the equipment's operational value for the long-term future.
Minimized downtime: The right farm equipment replacement parts optimize your equipment and can decrease downtime and maintenance requirements in the future.
Keeping your operation running its best requires reliable access to quality replacement parts for your agriculture equipment. In the busy planting and harvest seasons, even a minor delay due to equipment downtime can have serious consequences for your business.
Contact Us About New Agriculture Parts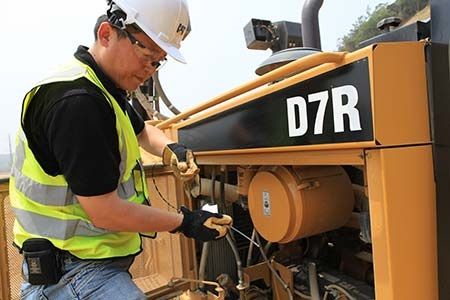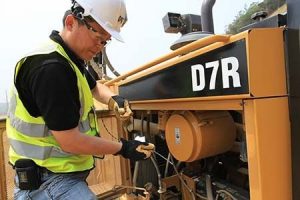 Gregory Poole has been a valued partner to farms and agribusinesses in North Carolina for over 65 years. We understand how important it is to have access to the parts you need, when you need them. Whether it's an emergency repair or scheduled maintenance, our expertise and outstanding service will help you stay productive and profitable, all year round.
Why Gregory Poole?
Gregory Poole is your authorized dealer of Cat® agriculture equipment. We stock many parts for the most popular machines, and we offer fast delivery to clients throughout eastern North Carolina.
Whatever the task requires, our courteous and friendly Parts department employees always go the extra mile to meet your needs. With Gregory Poole:
Most parts can be delivered within 24 hours if they are not in stock at one of our branches

Inventories are constantly monitored to make sure that parts that are in demand are in stock when they are needed

Parts staff frequently

undergo

vendor parts training regarding the latest systems to enhance efficiency, accuracy and overall

client

service

Our call center is monitored by four parts countermen to ensure you speak to a person on your first call
The Ag Parts Experts
One of our team members would be happy to go over the details of your repair or maintenance issue to make certain your parts order is correct and complete. We know how frustrating it can be to place an order and begin work, only to realize a critical item is missing, or you have the wrong part. We know our clients, our equipment and the brands we service better than anyone else. This personalized level of service, combined with our ability to get your order to you faster, is what makes Gregory Poole your best choice for new agriculture and farming parts in North Carolina.
Browse Our New Farming and Agriculture Equipment Parts for Sale
At Gregory Poole, we offer trusted agriculture and farming equipment solutions from Caterpillar. Our strong technical expertise and extensive client resources for ongoing post-sale support ensure you get the best performance for your purchases. Buy your parts from us and keep your operations going at maximum productivity. For more information, request a quote for the parts you need and contact us if you have any questions.