Cat multi terrain loaders handle the toughest assignments with ease, and they are indispensable equipment for any construction, forestry, landscaping fleet. A new multi terrain loader, however, is a significant financial investment, and not one all companies can make.
Fortunately, Gregory Poole offers used Cat multi terrain loaders for sale in Raleigh, NC and at our 4 other construction branch locations. Cat machines are well-known for their durability, and used Cat equipment can operate just as productively and safely as new machines.
Quality Equipment Choices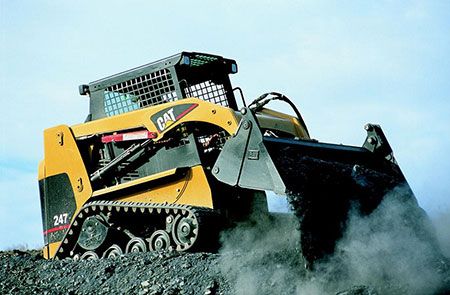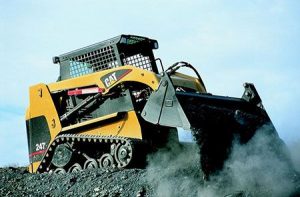 Gregory Poole checks each used multi terrain loader carefully before adding it to sales listings. Our skilled technicians evaluate and rank all aspects of the machine, from its mechanical health to the ergonomics of its operator cabin.
Financing Your Purchase
Buying used Cat multi terrain loaders for sale in Raleigh, NC or our other locations saves you money, but even used machines can be a major investment. Gregory Poole offers financing options to help make your purchase even more economical.
New and Used Loader Parts
When you need parts for a multi terrain loader, we've got you covered. Our fast and effective sales staff includes well-trained parts technicians to help you select the exact part you need. In combination with our widespread dealership base, we can deliver most parts within 24 hours of your request.
Locating Cat Multi Terrain Loaders for Sale
Raleigh, NC acts as a center for our used equipment sales, but Gregory Poole offers used multi terrain loaders for sale across the country. Check our online listings for the location of individual pieces of equipment — you may find we're selling the equipment you need in your area. If not, we'll arrange for delivery.
Visit our online listing for Cat used multi terrain loaders for sale in Raleigh, NC and then give us a call. We'll give you a quote and help you determine the ideal financing package for your company.