Condition Monitoring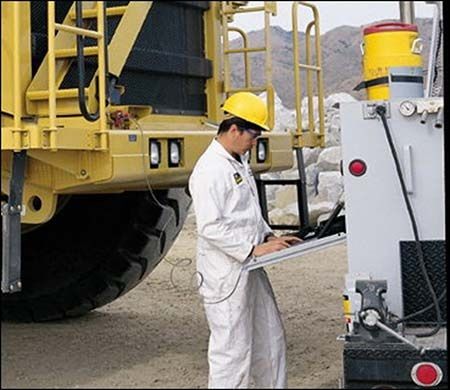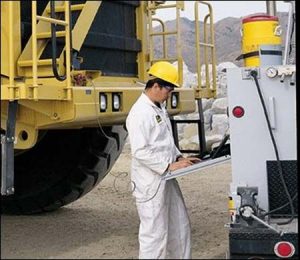 Avoiding unexpected downtime is a key priority for any government agency. Preventative maintenance and proactive fleet management shouldn't be thought of as expenses but rather as an investment in the future of your operation. Ultimately, on a long and difficult job, you want your equipment to work for you — not against you.
That's where Gregory Poole comes in. As an exclusive dealer of Cat® equipment in eastern North Carolina, we offer our government clients a wide range of fleet management solutions, including the Cat Condition Monitoring service. Read on to learn how it works.
What Is Condition Monitoring?
Condition Monitoring is a flexible service that we can customize to meet the management needs of your fleet. It encompasses a number of Cat programs and technologies, including:

Product Link™: Product Link connects the machines in your fleet to provide real-time monitoring of their condition, usage and location. The system transmits this information directly to Gregory Poole, where our technicians use it to troubleshoot repairs, identify trends (such as an operator consistently misusing a machine) and make general recommendations about how you can better use your fleet.

Fluid analysis: The Scheduled Oil Sampling (S•O•S) program involves regular sampling and testing of the fluids in your equipment. By monitoring the level of wear metals and other indicators, we can tell in advance when equipment is due to fail, allowing you to make more proactive maintenance decisions that minimize downtime.
Preventative maintenance: Gregory Poole's expert technicians provide the perfect complement to sophisticated Cat diagnostic and monitoring technology. Regular inspections, combined with the data-driven insights of the Product Link and S•O•S programs, provide a comprehensive picture of the health of your assets.
For government agencies, Cat Condition Monitoring makes maintaining your fleet as easy and seamless as possible. The Gregory Poole team will work with you to determine the best combination of technologies and services for you.
Ultimately, our goal is to keep your fleet running its best. Partner with us to stay productive and profitable, meet your business goals and develop a reputation for reliable service that can help you win future bids.
Contact Gregory Poole today to learn more about how Condition Monitoring can benefit you.