SERVICE YOU CAN COUNT ON. ALL MAKES AND MODELS.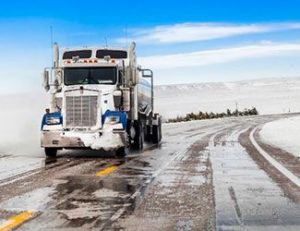 IS YOUR TRUCK READY FOR WINTER?
We offer Starting and Charging System Inspections
Visually inspect batteries
Check and clean battery connections
Inspect battery cables and cable ends
Load test batteries
Check starter and measure amperage draw
Inspect alternator amperage and voltage output
Starting at $120.00
Offer Expires Nov 30, 2018
---
DO YOU NEED A PREVENTATIVE MAINTENANCE SERVICE?
Relax and let us service your vehicle
Change oil and filters
Change fuel filter(s)
Perform oil and coolant analysis
Check and top off fluids
Complete
a road worthiness inspection
Labor starting at $140.00 plus parts
*Call for RV pricing
Offer Expires Nov 30, 2018
---
GET YOUR NEW BRAKES HERE!
Replace your brake shoes and hardware kits:
Includes labor, new brake shoes and hardware kits
Additional charges may apply for required repairs
For kit numbers WK4707QSP23STM, WK4709E2SP23STM, WKS4515QSP23STM
Starting at $299.99 per axle
Offer Expires Nov 30, 2018
---
DO YOU ALWAYS FIGHT WITH YOUR STEERING WHEEL TO STAY IN YOUR LANE?
Are you tired of your tires wearing out prematurely? Gregory Poole offers:
Inspection of wheel alignment using the Hunter Heavy Duty advanced laser computerized equipment
Corrections made to reduce fuel consumption up to as much as 3% once properly aligned
Analysis of tire wear to optimize alignment for tire performance, up to 30% less wear
Reduction of friction and drag for improved handling on top of improved fuel economy and tire life
Get detailed before and after alignment color printout
Additional charges may apply for required repairs
*Alignment services only available in the Garner, NC location
Heavy Duty Shim Type Three Axle Alignments Starting at $260.00
Offer Expires Nov 30, 2018
Truck Service Locations
FAYETTEVILLE, NC
5633 US Highway 301 S
Hope Mills, NC 28348
910-429-7127
GARNER, NC
3201 Integrity Drive
Garner, NC 27529
919-755-7010
MEBANE, NC
400 Gregory Poole Lane
Mebane, NC 27302
919-568-7510