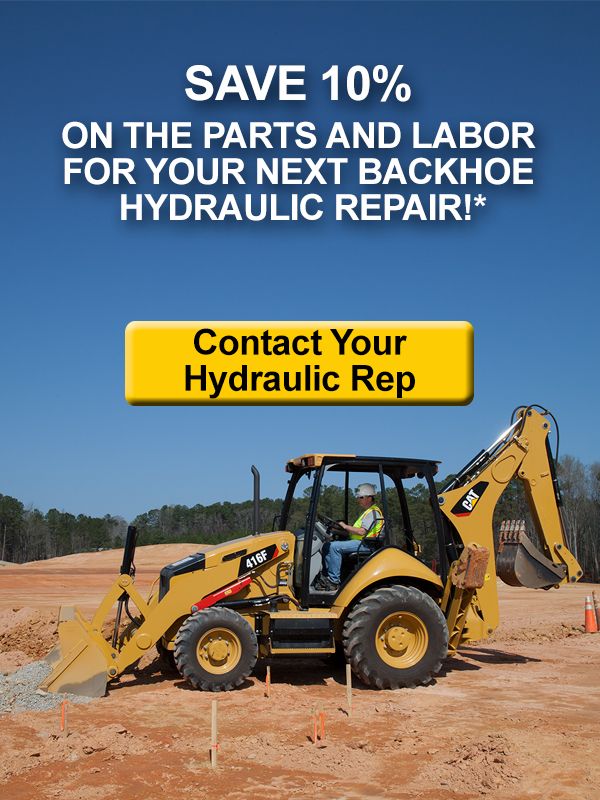 Extend The Life Of Your Machine
What to do if you see a hydraulic failure?
The key to extending the life of your equipment is to make sure that there is no dirt entering the hydraulic system. If you can see oil leaking from your cylinder, then it is not sealed all the way. As the cylinder operates, dirt will get into the system and it will contaminate your machine. You need to act on a leaking cylinder sooner rather than later. You don't know what you can't see. Ignoring the signs is going to put your machine at risk of a catastrophic failure.
What to look for?
Here are some examples of what you should look for to recognize a failure on your machine:

Our Hydraulic Shop Team will show you how to recognize these failures and what it means for your machine in the video below.
When you notice a leaking cylinder, or another type of failure, bring it to your local Gregory Poole location or contact your Hydraulic Sales Representative to get it taken care of before it's too late!
Save 10% on the parts and labor for your next backhoe hydraulic repair!*
Contact your local Hydraulic Rep, call 919-890-4354 or submit our online form
*Offer valid June 1 to December 31, 2020 at participating Gregory Poole locations. Offer only available on Cat® Backhoes. Offer includes 10% off parts and labor for a hydraulic component repair. See your participating dealer for details. While supplies last. Additional terms and conditions may apply.
---