Dear Valued Customers,
Since 1951, the Poole Family has proudly served our customers with a commitment to high quality service in a timely and professional manner. I hope you know how much we appreciate your business and that you allow …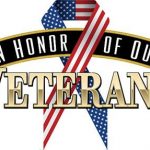 Since 1951, Gregory Poole has a long history of supporting military bases in North Carolina with sales, parts and service support. We have multiple accounts with different organizations on Fort Bragg, Camp Lejeune and Seymour Johnson Air Force Base.
We …